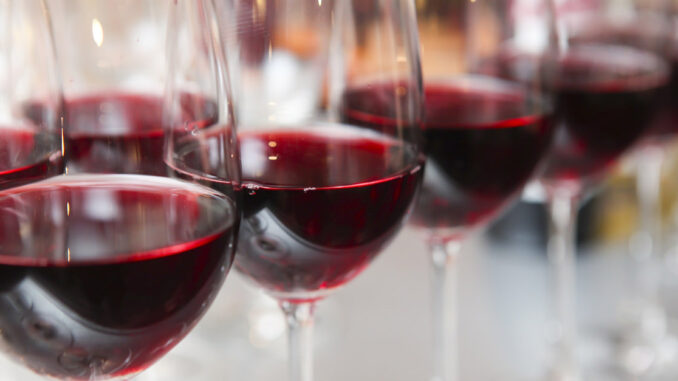 By Bennet Bodenstein
There is one thing of absolute certainty, a red wine will make a positive and discernible statement and it is that statement which will determine if you like the wine or not. White wines do not make such statements as the wines are fermented, cleared and bottled directly after fermentation with the exception of Chardonnay wines which are often given some oak barrel aging prior to bottling.
Red wines are a totally different subject, as they almost always require further processing after fermentation. The red wines are most often set to age in oak casks, sometimes for years, mellowing the wine and adding an under flavor of oak and vanilla. However, it does not end there. After bottling, the wines are most often given some extra time to mellow a bit more in temperature controlled warehouses or caves and, if it is a premium wine, the label may "suggest" that the wine may be "laid down" for a number of years to further improve.
And now, the penultimate question, "is all of that bru ha ha worth it." The answer is a resounding YES. All of that work results in wines of character, complexity and more important, individuality. I recently sampled some red wines that totally fit that bill and will reward the drinker with a quality beverage that is both enjoyable and interesting.
En Route Route 2019 Russian River Valley Pinot Noir ($90). This wine is truly an example of a wine that aficionados call "silky" as it is one of the smoothest Pinot Noirs that I have tasted from the 2019 vintage. Rather than presenting the "usual" cherry flavor and aroma, this wine exhibits dark summertime berries and the varieties signature aroma of dried rose petal. These aromas continue through to the finish which is exceptionally long. While this wine is on the costly side, it is definitely worth its price, and then some.
Tapiche 2019 Medalla Malbec ($24). There is no doubt that the world's top producer of Malbec wines is Argentina's Tapiche, whose vineyards are located in the north of that country where they are snuggled up against the foothills of Andes Mountains. The rainwater that runs from those mountains irrigates the vineyards endowing the wine with a flavor and aroma that is found only in a Mendoza Province Malbec. This wine was made with grapes from vines that were at least 45 years old and then aged 18 months in French oak barrels. The Tapiche 2019 Medalla Malbec displays a deep red, almost violet color and presents a vibrant plum and cherry aroma. The flavor offers cherry which is augmented by the flavors of summer dark fruits which intermingle with each other adding extra depth to the fruity finish. This Malbec is the perfect accompaniment for steak, fish, chicken or anything else that can be grilled and if I may add, among the best examples of the variety from the Argentinian 2019 vintage that I have sampled.
Banfi 2017 Brunello di Montalcino ($80). This is an incredible wine of great depth, expanded flavor and is a true child of Italy. The aroma offers the familiar grape and spice of a quality Chianti, but exponentially expanded. The flavor is the signature of Tuscany and its famous Sangiovese Brunello grapes. The Banfi 2017 Brunello di Montepulciano exhibits intensity, depth and complexity matched by few wines. The finish is very long, fresh, fruity and lingers on the palate long after the wine has been swallowed. This wine can be enjoyed now, but is also capable of considerable bottle aging for as long as thirty years. I do not recommend that this wine sit for that long but the mere fact that it can be aged for that considerable length of time is an indication of its quality and structure. This is truly a magnificent wine. It can well accompany any of the meat dishes, Italian, American French or any other nationality while also the perfect wine with which to toast a special occasion.