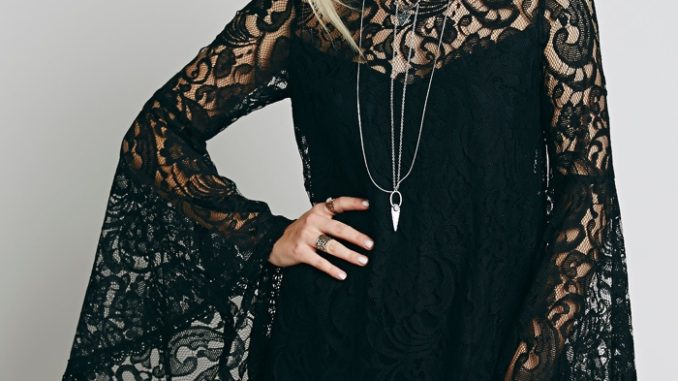 By: Jazmin Decker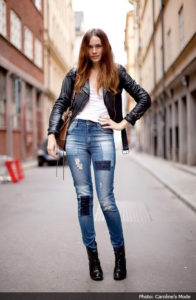 The start of a new school year means making a great first impression and picking out the best first day ensemble! Whether you're planning on debuting any new fall-wardrobe buys or spicing up the clothing you've had for a while, putting a lot of thought into your debut look is necessary! Here are a few inspirations to polish up your outfit and create a campus ready look that is guaranteed to turn some heads!
Patchwork Denim:
Fall always brings a new denim trend and this year is no exception. In Selena Gomez's music video for her new song "Bad Liar" she officially brought back the 70's style which means it's time to embrace the patchwork denim again! High-waisted patchwork denim jeans are a fashion statement and can be a lot to look at, so if you want to keep the outfit casual, simply pair the jeans with a plain, white tank top or tee and a pair of sneakers. If you'd rather rock a denim jacket, choosing to wear the pieced together denim over a mini skirt and some modern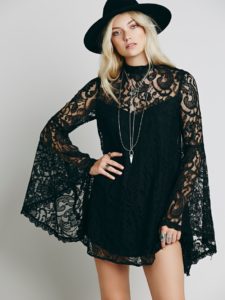 accessories creates the perfect mixture of modern and vintage.
Bell Sleeves:
Bell sleeves are back and bigger than ever! Crowds at school love to inject a little drama into their outfits and the statement sleeve is the way to do so. Many bell sleeves are versatile enough to wear by themselves, or can still be pulled off by layering a dress or a vest on top of it. Whether it be in a blouse or a shift dress, channel your inner 1960's and make a major statement this back to school season.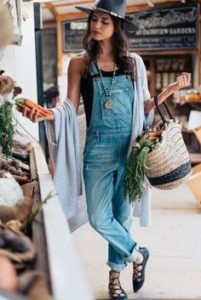 Boho Overalls:
Overalls made a comeback statement this summer and are accelerating into the fall as well. Mix your short or long boho overalls with your warmest fall layers to take your look from summer to fall and create the cutest fall outfit for the chilly Friday-night football games. Layer an oversized plaid flannel or simply tie one around your waste to create the ultimate fall outfit.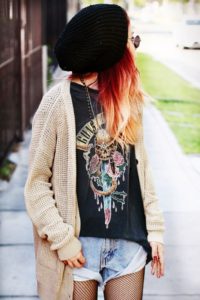 Band Tees:
From AC/DC and ZZ Top all the way to the Beatles and Guns & Roses, people everywhere are taking to the streets and rocking their band-tees. Wear your tee with jeans and a leather jacket for a laid-back look or pair it with a mini skirt and some fishnet stockings for an edgier feel. No matter how you choose to style the shirt, you can't go wrong with a vintage band t-shirt and you sure will feel good wearing it knowing you look incredibly good in your outfit for the day.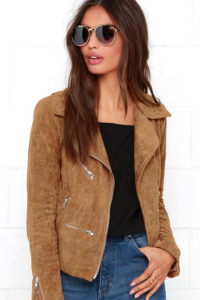 Suede:
Suede has been super popular these past few months in the form of skirts, dresses, shirts, and boots, but this fall the suede jackets are back in and provide a more boho style if paired with fringe. Go for a more classic look by pairing a suede jacket with a striped shirt and a skater skirt or add a summery dress with tights and ankle boots for a chilly, fall day.
Laced-up Neutrals:
Although this trend may be a throwback to the early 2000's, many women everywhere are wearing the lace-up dresses, shirts, and bodysuits. These laced-up beauties provide just enough coverage and have a very trendy vibe about them. The most popular way to wear this style is to tuck it into a pair of high waisted jeans and a stylish belt. Another way to strut this style for this back-to-school season is by wearing a laced-up neutral dress, a nice sunhat and a pair of booties.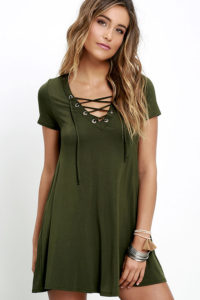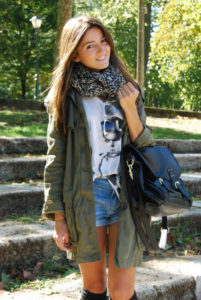 Cargo Jackets:
Army green cargo jackets aren't, by any means, a new trend and have been popular for many, many years. If you want to make your outfit look both feminine and masculine at the same time, try to mix proportions or textures with a longer sweater and a pair of shorts or a short skirt. Layering necklaces and a beanie with your cargo jacket provides a great mixture of femininity and masculinity allowing you to create the cutest fall outfit.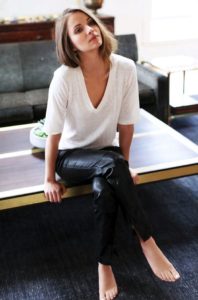 Classic white tee:
The classic white tee is cute, classic and comfy and can ultimately be worn thousands of different ways. Go for a more daring look by adding a pair of leather pants or leggings and colored high-heals or pair your white tee with eye-catching accessories and bold makeup to create a bold pop to your outfit. No matter how you choose to wear your white tee, there's absolutely no way you can wear it wrong!
Cutesy tomboy:
Put a girly spin on a sporty trend this school semester by wearing mesh like jerseys or letterman jackets and pairing it with femme like colors and patterns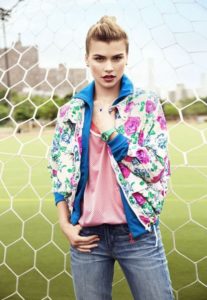 scoring you the ultimate look. If you don't feel like wearing sporty clothing, try pairing the skater look with brighter colors creating the perfect blend of tomboy and femininity.
Bomber jackets:
The bomber jacket is the biggest fashion trend this fall and is sweeping the nation with style. Wear the jacket with a pair of skinny jeans and classic Adidas shoes to create the perfect weekend outfit or add a
plain colored hat and a pair of heals for the perfect mixture of laid back and classy. Either way you choose to wear the jacket, make sure to be confident in what you wear and rule the school in your perfect outfit.