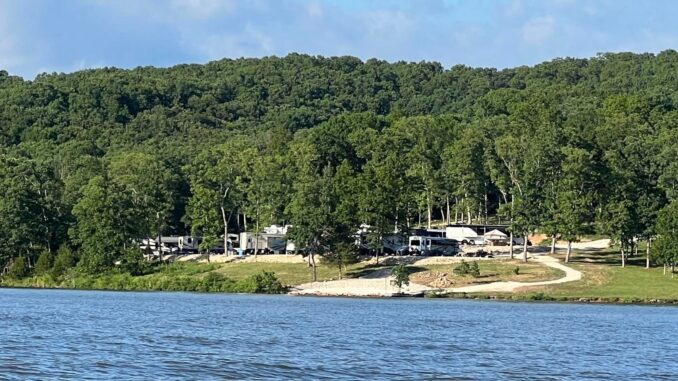 Sunny Beach RV Resort offers the perfect lake getaway for individuals, couples, and families right in the heart of beautiful Lake of the Ozarks.
Sunny Beach RV Resort is situated on the Lake of the Ozarks at mile marker 64, near Brown Bend and Ivy Bend. The Resort sits on 51 acres with over 2,000 feet of shoreline, gently sloping into the water. There are 24 sites that are lakefront with some only 100 feet from the shoreline. Reservations are currently available for seasonal, weekly, and daily use. All sites are equipped with water, 50Amp electric hookups, free WiFi with gigabit fiber backbone.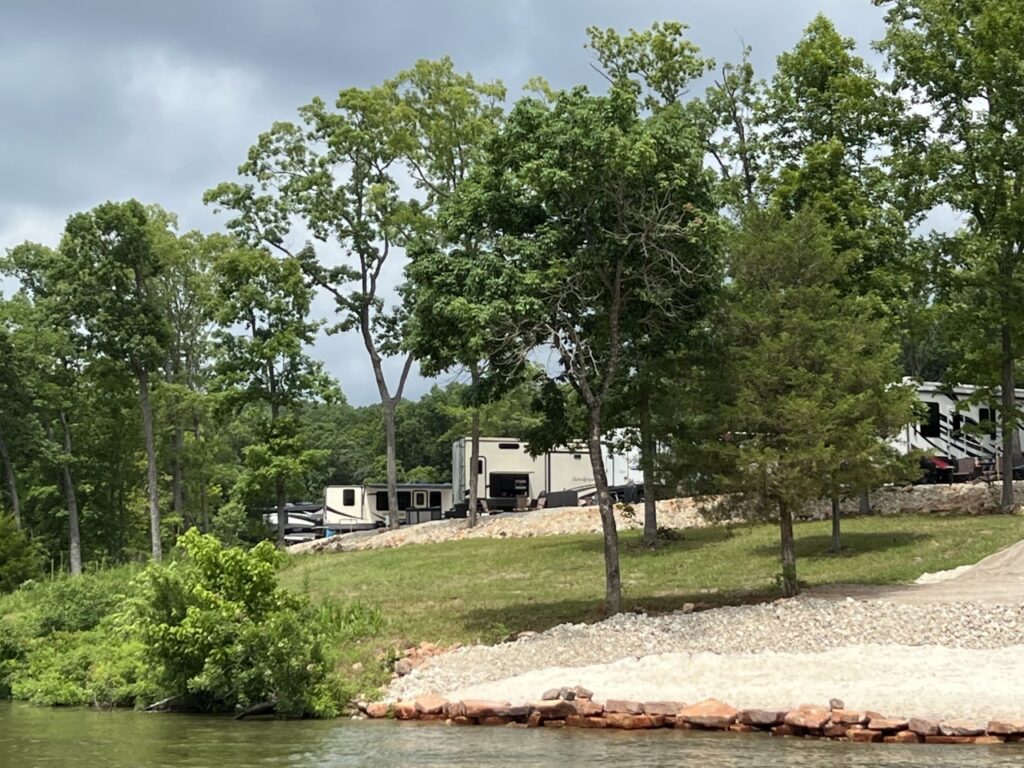 As we pulled into the resort we were greeted by the owner who helped us find our spot, make sure our RV was level and if we needed anything he was always there to assist us in anyway. It was so nice to have someone greet us when we first arrived and help us get settled so we could enjoy our weekend with family on the lake.
"Sunny Beach RV Resort offers amazing views, time on the lake, your feet in the sand and campfires in the evening. You can bring your family out and have fun for days while enjoying the outdoors at the beautiful Lake of the Ozarks "
-Cheri Cranford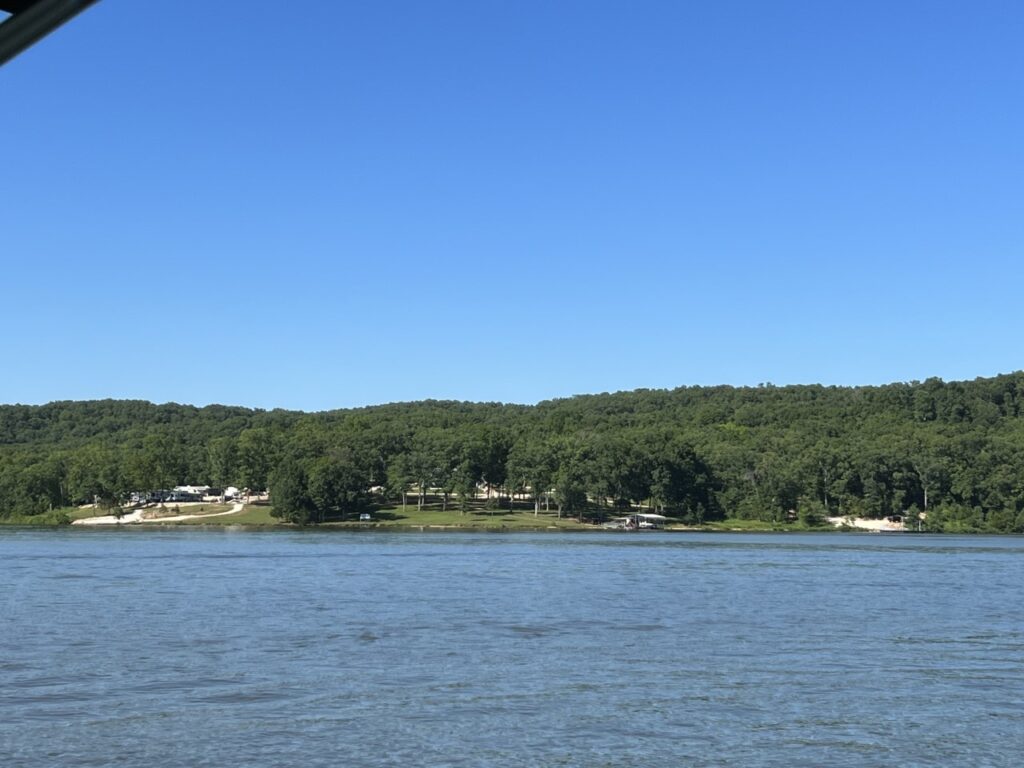 AMENITIES
+ SUNNY BEACH
+ BEAUTIFUL VIEW OF THE LAKE OF THE OZARKS
+ BOAT RAMP & DOCK
+ GOLF CART/UTV TRAILS
+ WIFI
+RV RENTALS & WATER RENTALS
If you do not own an RV or boat Sunny Beach RV Resort has you covered. They have onsite RV rentals and water rentals including, boats, jet skis, kayaks. RV rentals sleep 8-11 guests and come fully stocked with all of the essentials.
Other ways to enjoy the outdoors at the resort include taking the kids for a hike, drive your golf cart/UTV on the forest trails! Lots of wildlife and places to explore.
We highly recommend Sunny Beach RV Resort if you're looking for a short or long term spot for your RV. The Resort is within 15 to 45 minutes of some amazing places to visit and events while at the Lake of the Ozarks.
Enjoy the beautiful views and personal lake experiences at Sunny Beach RV Resort by booking your vacation or weekend getaway here.
For more information visit sunnybeachrvresort.com