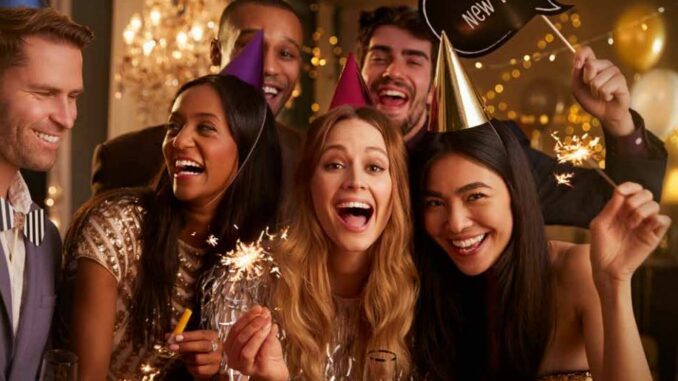 Losing weight, getting your finances in order or quitting smoking are about the most traditional of the most quintessential of New Year's traditions: making New Year's resolutions. There's good reason for this tradition — a new year is the perfect time for a new you, so the commercials go. But New Year's Eve isn't the time for resolutions. Read more on the background of other traditions to ring in the new year.
BLACK-EYED PEAS
Did you know that blackeyed peas are supposed to deliver health and wealth? Many people eat Cajun-style black-eyed peas and cabbage on New Year's Day to have good luck for the next year.
SINGING "AULD LANG SYNE"
Singing this song at midnight is done throughout the English-speaking world; this Scottish folk song was transcribed by poet Robert Burns, and the title means "days gone by." It's a common song of celebration popularized for New Years Eve by Guy Lombardo and the Royal Canadians.
NEW YEAR'S RESOLUTIONS
This tradition, which is shared worldwide, started as part of a 12-day festival originally celebrated in March in Babylonia and then in Rome; in the 18th century, churches adopted resolutions as a way to encourage members to renew their commitments to God. Traditionally, almost 90 percent of resolutions are abandoned within a month or two.
FIREWORKS
Fireworks, which originated in ancient China and migrated to Europe, have always been used to scare away enemies and evil spirits. This made them a natural part of New Years celebrations, which focus on starting the year fresh and setting up a positive start to the new year. Fireworks shows are common throughout the world.
KISSING AT MIDNIGHT
This well-known practice wasn't invented by Hollywood for romantic comedies, though it's certainly been appropriated in dozens of movies. Although it's now a well-known practice, it started thousands of years ago with the Roman festival or Saturnalia. In ancient Rome, it was an act of debauchery; it evolved in European folklore, which said the first person you met in the new year set the tone for the rest of the year. Attendees at European masquerades kissed as an act of purification after taking off their masks.