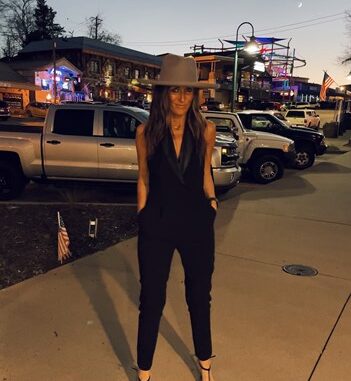 By Tiffany Ash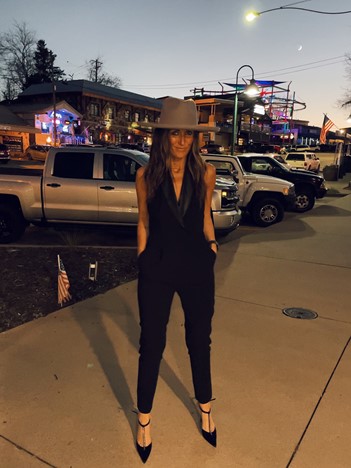 If you haven't been thrifting lately, it really is the new/old way to shop!  With raising awareness about protecting our environment from the dangers of fast fashion and just the crazy year 2020 has been, thrifting is on the rise from everything for your holiday outfit to your home decor.
I recently visited one of the most popular resale shops in Missouri in hopes of finding a holiday party outfit that wouldn't break the bank, but also one no one else would be wearing. And no worries if you are a "labels girl". Flipback Resale Shop only accepts the highest quality items that are like new or never worn from the best labels.
(For these looks, I commissioned Kiera George, local high school student who has a passion for makeup artistry, to assist with the makeup look ideas!)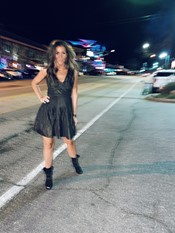 Look One
An all-black, backless jumpsuit with a lapel like front paired with the most eye-catching Stewart Weitzman heels is classy, timeless, and sure to be a showstopper at any party.  I loved this look for the clean lines, the sleek style, and the serious sex appeal.
Look Two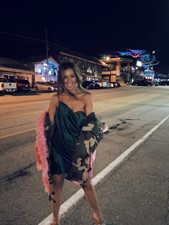 For this look I found a metallic puff skirt LBD to crush on! You cannot go wrong with a little black dress, ever…but this metallic material is the perfect idea for the holidays, especially when everyone usually goes with glitter. This little number will allow you to change it up and be different from the rest!
Look Three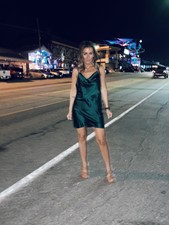 Because I could easily wear all black everything, I searched the shop intentionally for something with color. We found this stunning, hunter green slip dress with a droop neck. Although this is a dress that could easily make a statement all on its own, I wanted to add some wild flare to how simple and timeless the dress felt. Enter the pink fur, camo coat that will steal the show!
And there you have it. So many outfit options and ideas to be discovered at a high-end resale shop like Flipback!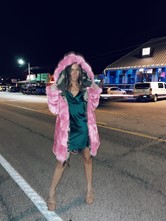 Sidenote: Shelly and John Flippo are the owners of Flipback and literally work 7 days a week to make their shop amazing.  Just last week the shop was damaged by a freak storm, so keep them in your prayers and send them some extra love as they make repairs!   Check out our friends at Flipback and give them some love here.