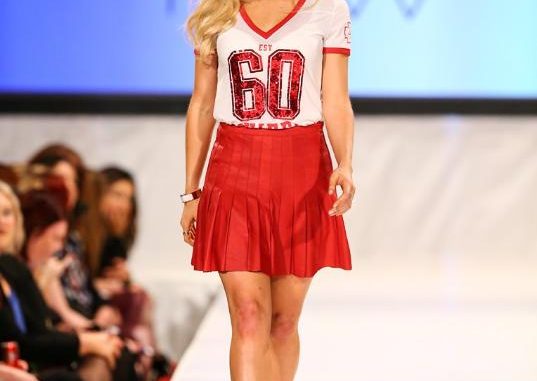 By Jazmin Decker
Kick-off day for the NFL and NCAA College Football games are creeping towards us and the teams are destined to take the field in the next few weeks, which means you only have a short amount of time to decide on the perfect game day outfit. Whether you're planning on spending your Sunday's tailgating, field side at a ginormous stadium, or simply at home with a few friends and family, here are a few touchdown gameday outfit incorporations to help showcase your style and your team spirit.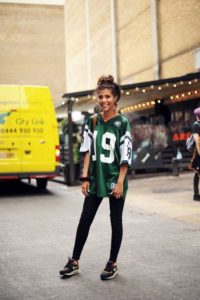 1. Team Jerseys
Your favorite player's jersey is the ultimate way to show off your team spirit and is bound to turn heads as you parade through the tailgating party. Combine this oversized jersey with a pair of leggings or ripped denim and you'll be one of the best dressed fans of the night. For extra points, dig deep into your team spirit and sport eye black under your eyes to show that your team is ready to win and that you are ready to party!
2. Polo Shirts
Polo shirts are a great way to stay in fashion at any football game and many are made with a moisture wick, dri-fit material that will soak up any perspiration that may occur throughout the day, making it the go-to outfit for any man or woman looking to wear something comfortable to the game. Make sure to purchase the polo in your team's colors and show off that pride either during the work day or on gamedays!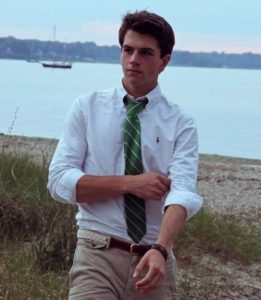 3. Shirt and Tie Combos
First impressions can go a long way, especially when it comes down to the way you look in front of your fraternity brothers or possibly some of your family members. For a classier look that still showcases your team's allegiance, try going with a button-down shirt and tie combo. This look is a great way to show off your team's colors or logo in a more subtle, professional way that will wow the crowd.
4. Rompers
For a beautiful look that you can easily throw on during a gameday or a football party, just go with a romper in your team's colors. Pair the romper with a pair of sandals or heals and you can go from laid back to classy all in one outfit. This fashion choice is simplistic but stylish and is bound to make a statement.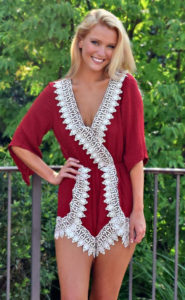 5 .Tie-Dye
Whether you're looking for a pair of pants, a dress, a skirt, or a plain-ol' t-shirt, the tie-dye look is available in many options and is easy to pair with any game day accessories. Correlate the tie-dye with a simple baseball cap and some denim jeans to create a simple yet fashionable gameday outfit. http://scene7.zumiez.com/is/image/zumiez/pdp_hero/Empyre-Estella-Insert-Black-Tie-Dye-Dress-_275638-front-US.jpg
6. Shirt Dress
For an outfit that's both casual and comfy, go with a shirt dress and either a pair of sandals or wedges. When the temperatures get cooler, you can pair this dress with a loose sweater and a beautiful statement necklace to create a comfy outfit that will withstand multiple gameday parties and last all day. https://s-media-cache-ak0.pinimg.com/736x/20/4a/d0/204ad0f5191b304dbcd601f645eea47d–yellow-sweater-outfit-burgundy-dress-outfit.jpg
7. Wedges
For anyone looking to dress up an outfit while staying as comfortable as possible, skip the platform heals and head straight towards the wedges. Wedge heals are a great choice for sitting on the sideline at a stadium and can easily be paired with any flowy dress or denim jeans. https://s-media-cache-ak0.pinimg.com/736x/dd/2f/d4/dd2fd45d29143d06d9c0c054d1aec771–shoes-heels-boots-wedges-open-toe-wedges.jpg
8. Fitted Team Tees
For a look that's more casual but highly spirited, try sporting a fitted team tee. The spirit of the gameday begins with your outfit, so why not strut your team's logo with pride and mix your style conscious fashion with the sophisticated enthusiasm of the game. https://s-media-cache-ak0.pinimg.com/736x/fc/1c/3c/fc1c3cc7857ca98cf73689694e2f631d–black-button-down-shirt-button-shirts.jpg
9. Floor Length Sweaters
A popular look that is going to be trending this fall once the temperatures begin to drop is the floor length sweaters. Whether it is paired with a pair of jeans and a plain shirt, a button up skirt, or a simple dress, this sweater look will create the perfect boho chic look for any chilly night. http://s3cdn-lookbooknu.netdna-ssl.com/files/looks/medium/2015/02/24/4336724_ootd.jpg?1424810157
10. DENIM
A trusty pair of denim jeans is a popular go-to fashion for many fans during on a gameday, but if you want to change it up a little, try pairing a denim button up shirt with a colored skirt of your choice. This combination will create a casual look that will still show off your gameday spirit. If you'd rather stick with your denim jeans, try associating it with a simple team t-shirt and a pair of casual shoes. This look is simple, stylish, and very comfortable for those day long football parties. https://s-media-cache-ak0.pinimg.com/736x/c0/9f/8d/c09f8d4793e747d3be51ed9112279a1f–football-outfits-football-tee.jpg