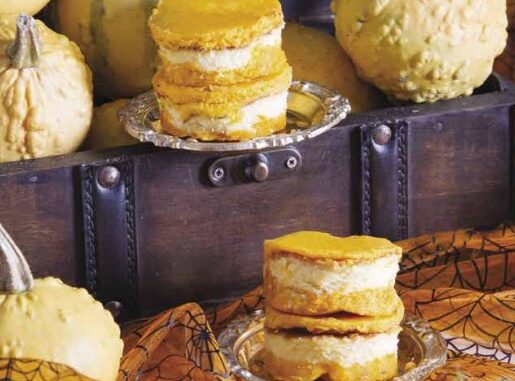 Made with love and a hint of spice, these little treats are the perfect dessert to satisfy your pumpkin cravings.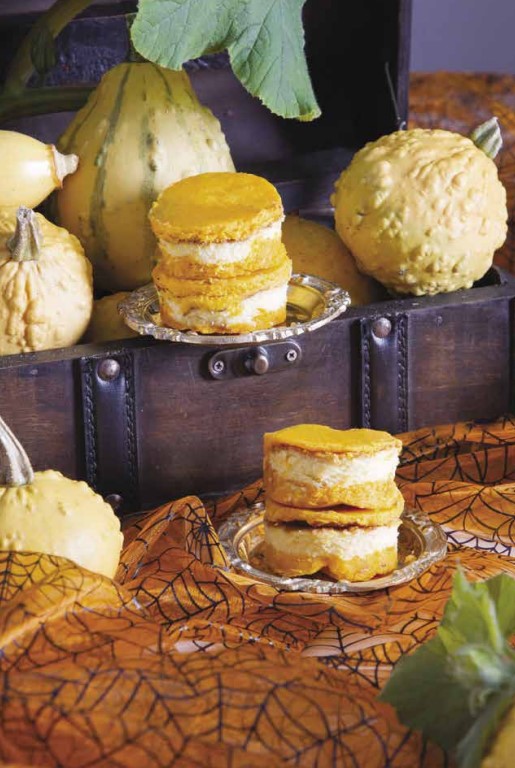 MINI PUMPKIN CHEESECAKES
Makes 12. Recipe is from "The Pioneer Woman."

Ingredients
For the crust:
7 full sheets of graham crackers
1 1/2 tablespoons packed light brown sugar
1/4 teaspoon salt
5 tablespoons unsalted butter, melted

For the filling:
8 ounces cream cheese, softened
3 tablespoons packed light brown sugar
2 tablespoons maple syrup
1 large egg
1 large egg yolk
1 cup pumpkin puree
1 teaspoon vanilla extract
1/2 tablespoon cornstarch
1/2 teaspoon ground cinnamon
1/2 teaspoon ground ginger
1/8 teaspoon ground nutmeg
1/8 teaspoon salt
Whipped cream

Directions
For the crust, preheat the oven to 350 degrees. Line a standard 12-cup
muffin tin with liners. Place the graham crackers in the bowl of a food processor
and pulse until fine crumbs form. Add the brown sugar and salt and pulse
again. Drizzle in the melted butter and process until the crumbs are moist.
Scoop a heaping tablespoon of graham cracker mixture into each muffin
liner. Press the crumbs flat into the bottom of each cup with a drinking glass.
Bake for 5 minutes, until golden. Transfer the muffin tin to a wire rack to
cool.
Beat the cream cheese, brown sugar and maple syrup in a large bowl
with an electric mixer at medium-high speed for 2-3 minutes, until fluffy.
Scrape down the sides of the bowl, lower the mixer speed and add the egg
and yolk. Beat in the pumpkin and vanilla, then the cornstarch, spices and salt.
Divide the filling evenly among the 12 cups, filling each about ¾ of the way.
Bake 10-12 minutes, until the edges are set and dry and the centers are slightly
jiggly.
Cool for 30 minutes. Transfer to the refrigerator for an hour. To serve,
remove the cheesecakes from the pan and peel away the liners. Arrange on a
platter and garnish with whipped cream.