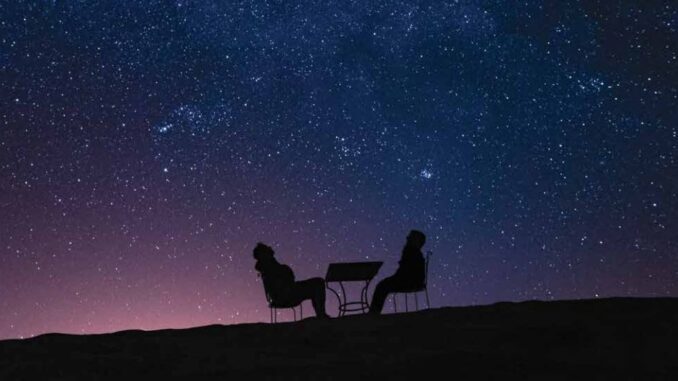 While being outside on a cold night may not seem like the most excellent idea, stargazing throughout the winter can open your eyes to extraordinary views.
Plan a trip to a public forest or rural area with a clear perspective of the sky. Be sure to grab your friends and loved ones along with extra blankets and hot chocolate for a unique experience. According to the National Aeronautics and Space Administration (NASA), specific constellations are at their peaks during Northern Hemisphere's winters.
Some gorgeous sights to take in include:
• Orion.
• Taurus.
• Andromeda Galaxy.
• Double Cluster in Perseus.
Since these are only a few of the famous views you can expect, grab a stargazing map before your trip to know what to look for based on your location. Take into account these tips from NASA to enjoy your time outdoors, even while the temperatures are less than comfortable.
DRESS WARM
While a heavy winter coat will be a welcome companion during your outdoor adventure, experts suggest dressing in layers beneath the jacket. Be sure to include an insulated sweatshirt, wind-resistant items and protect your feet and hands. If available, buy heating packets that provide instant warmth if your attire isn't suitable for the actual temperatures. It's also necessary to equip your feet with waterproof boots and warm wool socks. Depending on how far you plan to navigate to a cleared area, you may find yourself traveling through snow. According to the National Center for Biotechnology Information, feet, hands, lips and ears are most prone to developing frostbite.
CLEAR THE GROUND
Try to pack equipment that you can use to clear the ground of snow or leaves and branches. A shovel or rake is efficient tools that will come in handy. Before laying blankets or mats on the ground, ensure it is free from moisture or obstructions that may damage your photography devices and floor coverings.
HEAT-INSULATING THERMOS
Don't forget a quality thermos to keep your favorite hot beverage warm for the duration of your visit. Look for drink containers that advertise as heat insulated so each sip will maintain a temperature that provides your body with warmth.