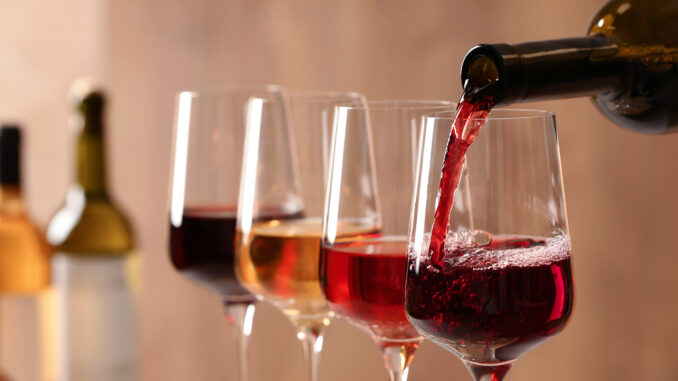 By Bennet Bodenstein
For many years I have been recommending wines to readers for their enjoyment or for possible purchase as gifts. I have recommended wines for weddings, birthdays, anniversaries, Christmas, New Years, and a myriad of other celebratory situations. I recently began to look at the use of wine to be served in various situations. I know about the usual reasons to serve wine but what about the wine to be served for those occasions that can best be described as bizarre. I remedy that now.
What wine do you serve when your freeloading brother-in-law moves out of your house, your neighborhood, your state but unfortunately, not the planet? Without any question, Champagne… lots and lots of Champagne.
What wine do you serve when you unload that house that has been emptying your pocketbook for years and at a substantial profit? I would say a fine, no; make that very fine Pinot Noir. Pinot Noir is a soft, mellow and delightful wine that will linger in the memory for almost as long as the profit you made.
What wine do you serve at your former wife's husband's marriage to your best friend (and remember, the alimony checks stop when she says I do?) Serve them a very, very inexpensive Jug white zinfandel. These wines have absolutely nothing of quality about them and will probably leave a bad taste in their mouths.
What wine do you serve when your son or daughter, who you were positive would never make it past the position of senior hamburger flipper, gets an all expense paid scholarship to an outstanding university? Port, Port and more Port.
What wine do you serve when your immediate superior leaves the job and recommends you to take his/her place? Here I return to Champagne, pink Champagne this time… it is the only thing that will work in this type of situation.
What wine do you serve when your pain in the posterior neighbor sells his house to the nicest family that ever walked the earth; next to yours of course? Gewürztraminer. These are friendly, bright, flavorful wines and it will definitely go with whatever you order from Grub Hut; (this is no occasion to cook yourself) to celebrate the occasion.
What wine do you serve when you buy a new car? Depends on the deal. If you were able to take advantage of rebates, sales and a salesman who was not too sharp and gave you a good price for your old clunker, a Cabernet Sauvignon. A wine that represents opulence and that is exactly the feeling you should have. If you did not do too good but still like the car, a Chardonnay. A chard is a wine that you can always enjoy while still being able to make some very nasty comments about it.
What wine do you serve when your best friend has just been elected to the Senate of the United States? Again, we go back to champagne, very expensive champagne; but don't forget to open it in front of the new Senator and serve it to him/her first. Whether you realize it or not, your ship has just come in.