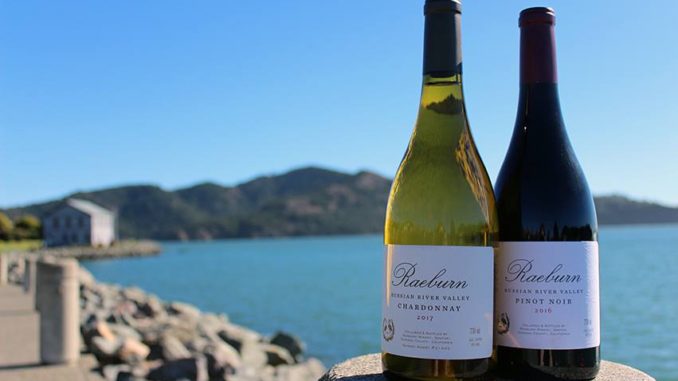 By Bennet Bodenstei
Chardonnay has been the favorite white wine with the American public for many years. Unfortunately, this popularity has led to some rather mediocre versions of this variety in the marketplace. Chardonnay wines did not achieve their exalted position by being just mediocre. It was achieved because the wine offered obvious and distinct flavors and aromas. The classic model for Chardonnay are the wines of Burgundy, more specifically the wines from the area called Montrachet. That does not mean they are not excellent Chardonnay coming out of other countries. It was an American Chateau Montelena Chardonnay that captured the first prize in the Paris France wine competition in 1976. There are many other excellent Chardonnay wines in the market place that are excellent. Price is not a good criterion of quality. I have personally sampled some rather inexpensive wines that were worth far more than their selling price and have also poured a $155 bottle down the drain. Today's Chardonnay could be considered the most chameleon-like of all the modern wines because of the many different ways to produce the final product. Chardonnay wines are often fermented by the ancient method; in oak barrels. This results in a wine with great depth and the traditional oak and vanilla background but are often more costly. More common are the stainless-steel tank fermented wines that are then aged in oak barrels for a short period resulting in a fruity more floral wine. Another consideration are the grapes themselves. Here too, location makes a huge difference in the characteristics of the final product. The reason for this tirade on Chardonnay wine is that I have found some that are interesting and affordable and would like to call them to your attention. As I have previously written, if your wine merchant does not have a label you want, it can be ordered directly from the winery via the internet.
Raeburn 2017 Russian River Valley Chardonnay ($20). Fermented in oak barrels, the Raeburn 2017 Chardonnay presents the classical style in all of its glories. The wine opens with the attractive aroma of peach, pear, and green apple mingle with notes of toasted oak, vanilla, and lemon on the palate. The finish can only be described as full flavored, long lasting and glorious; a truly fine wine. (http://raeburnwinery.com/)
Avalon 2017 "Chard" Chardonnay ($9.99). Don't let the affordable price tag dissuade you from trying this wine as it is worth far more than its selling price. Avalon 2017 "Chard" Chardonnay has been crafted predominately from grapes grown in Northern California, just below San Francisco. This is an elegant and well-balanced, wine offering the aromas of orange blossom apple, guava with hints of vanilla and baking spices ending in a fruity and long finish. (http://www.avalonwinery.com)
Edna Valley Vineyard 2018 Central Coast Chardonnay ($14). This Chardonnay from the Edna Valley of California is a perfect introduction to Chardonnay made from grapes grown in the Central Coast region. Here again, it is the location of the vineyard that makes the major difference as the Edna Valley adds its own magic to a wine. The fresh aromas of mango and lemon zest lead to a similarly lush palate of apricots of baked apple, with plenty of zippy acidity to frame and compliment the fruit. I must admit to a preference to wines made from Edna Valley grapes. (http://www.ednavalleyvineyard.com/shop/central-coast/Chardonnay)
Wente Morning Fog 2017 Estate Grown Chardonnay ($18). A Chardonnay should be alive, interesting, and even exciting and the Wente Morning Fog 2017 Estate Grown Chardonnay makes the grade as a fine wine and then some. It is reminiscent of the Chards of old and is what made this variety so popular. The wine features green apple and tropical fruit in both the aroma and flavor. Coupled with this is a positive oak and vanilla flavor. Unlike many of the lesser Chardonnays, this wine has a long, fruity, and interesting finish. Try this wine with seafood as well as almost any chicken-based dishes; it can easily elevate the variety to its former lofty position.