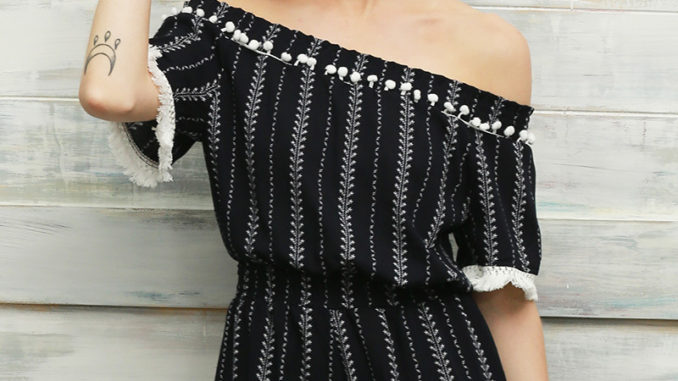 By Jazmin Decker
This Summer the weather is hotter than ever and many are moving past the spring fashion trends and slipping into something more appropriate for the upcoming weather. Here are the top 10 Summer Fashion trends for 2017 to keep you feeling cool and looking fresh these next few months!
1. Floral Print
Florals are in full bloom this summer as the floral print is making a drastic comeback. Between blouses with ruffles or statement handbags, many are dressing head-to-toe in floral print and looking brighter and better than ever while doing it!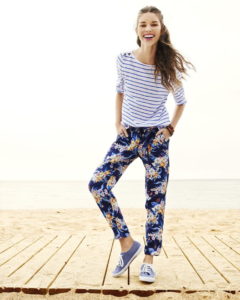 2. Stripes
Stripes made their appearance on the Spring/Summer 2017 runways in every single style you can imagine: some vertical, some horizontal, some thick lined, and some super skinny. Balance the lines out with a bodycon piece or a casual sneaker and you're bound to have an amazing statement piece that is artfully different than the everyday usual.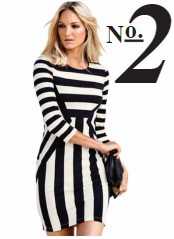 3. Fringe
The 70's are definitely back in this Summer as fringe made its way down the runway on both handbags and maxi skirts this season. This trim design adds an element of sophistication to any body shape, just be cautious when pairing it with other statement pieces. Try to pair the fringe with something modern or minimal so that the rodeo or cowboy vibe doesn't make its way into play.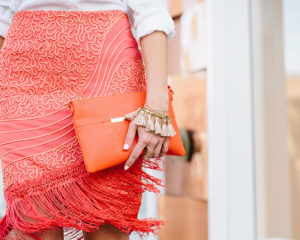 4. Metallic
Metallic sneakers are now the secret weapon to making any jean and white t-shirt combo look up to date and stylish. A flashy pair of kicks are viewed more like jewelry this summer: they add an extra accent of flair and depth to any minimalistic outfit.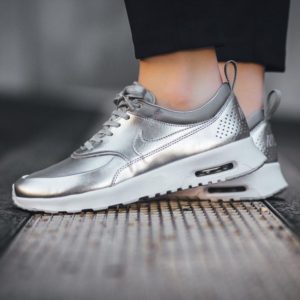 5. Statement Tees
The statement tee this summer is the most unique trend in the sense that it is definitely the most versatile trend to come by. Whether you pair a statement tee with a normal pair of jeans or a velvet mini skirt, neither way is wrong and both ways are bound to impress. Invest in this trend and be confident in what you wear because looking good doesn't have to be expensive or complicated.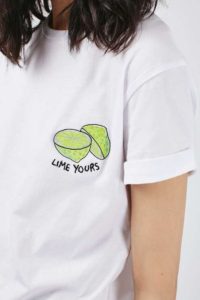 6. Embroidery
Many trade shows this season were rich with pieces that were enhanced by embroidered details causing the pieces to look more whimsical than usual. Whether it be on a jean jacket or a maxi dress, this stitching technique is upgrading many pieces and improving the overall look of your everyday outfit.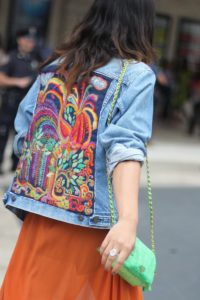 7. Bib Tanks
Bib tanks, more commonly known as high-neck tank tops, are making a fresh new comeback all the way from the 90's. This very flattering trend is sweeping the nation this summer, providing women everywhere with a refreshing style of tank top that is both sophisticated and trendy.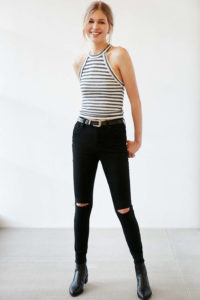 8. Denim!
Okay, so denim may not be a new trend this Summer, but it's definitely not a trend that's going to fade away. Button-up denim skirts are very cute when paired with a statement tee or a tank top, while a pair of flared denim jeans look incredibly stylish and unique when paired with a flowy blouse and a sunhat!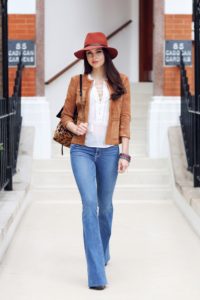 9. Rompers
The romper trend really took charge this Summer and is one that you won't want to miss out on. Whether you wear it on a date with a pair of strappy heals, or over a bathing suit while walking beside the ocean on a hot Summer's day, the romper is perfect for any body type and is a great piece to add to your Summer closet collection.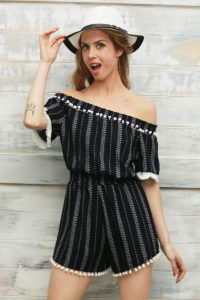 10. Bohemian
Last but not least, another fashion trend that is making its way into many closets this 2017 is the boho chic style that is full of loose-fit garments, a lot of crochet, and sexy lace staples that are bound to turn heads. This harmoniously bold look is ideal for the summertime and has already made its entrance to the fashion world through multiple summer music festivals and beach trips.