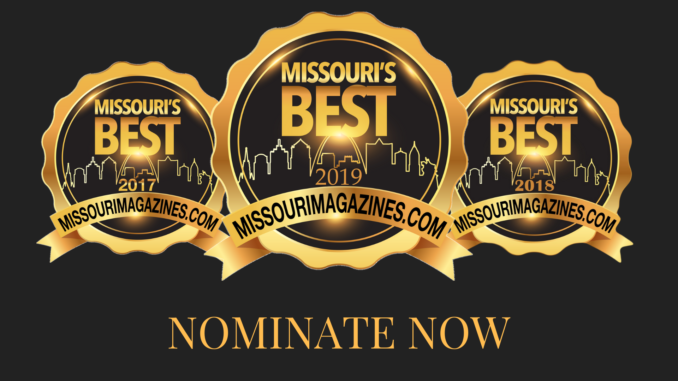 Welcome to Missouri's Best 2019! This is our third year for Missouri's Best, it's expected to be bigger than last year with over 2000 nominations as of this morning. NOMINATIONS will end on January 24th- Anyone can nominate their favorite place, business, or person for a chance to win Missouri's Best 2019!
VOTE HOURLY starting January 25 – February 28 in more than 300 categories. Winners will be recognized at our first ever Red Carpet Event. Also, in our MISSOURI'S BEST digital magazine, website and throughout the year.
For more information on marketing opportunities, contact Cheri at: [email protected]
Nominate here!