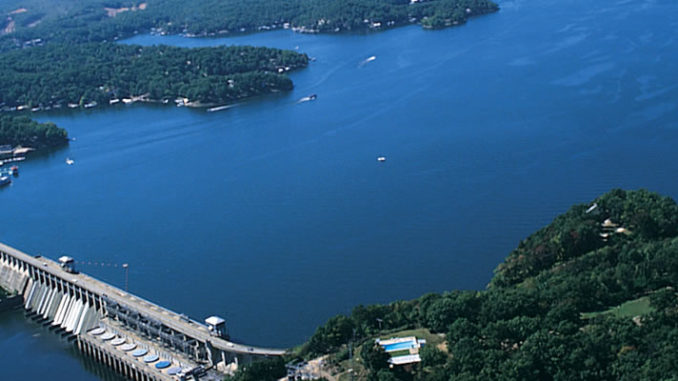 By Jazmin Decker and Alexis Bingham
Have you ever just needed a vacation with your family, your significant other, or maybe just an escape by yourself away from work and the kids? Maybe you've been needing a vacation where the weather is beautiful, the tourist attractions are amazing, and the hotel staff is outstanding. If so, a vacation on the Lake at the Ozarks could make for a great escape for you, your family, or you and your spouse.
Vacationing with your family
Places to Stay:
One incredible hotel that is worth experiencing is the Lodge of Four Seasons located on 315 Four Seasons Drive, Lake Ozarks, MO. This family owned, waterfront resort, is especially known for their unique artwork, championship golf courses, and spa. The average suite ranges from around $149 per night and is available with plenty of space for the whole family. Another resort especially made for families with children is the Tan-Tar-A Resort located on 494 Tantara Drive, Osage Beach, MO. This resort is full of endless recreational activities for all ages. Cool off at the Timber Falls Indoor Waterpark, explore the local horseback trails, or spend a day relaxing at the Windjammer Spa. With rooms starting at $109 per night, you don't want to miss out on this great opportunity. No matter what adventure you decide to embark on, this resort is bound to help you create a truly memorable experience.
Places to Eat:
Dining out with your family while on vacation can sometimes end up being a pricy situation. Shady Gators and Larry's on the Lake both offer exquisite Cajun cuisines, live music, and expansive lakeside bars for great prices. For the quality of the food offered, both restaurants are amazing choices for both you and your family to attend. During the summer, Shady Gators provides an epic concert series that you won't want to miss out on!
Things to do:
If you'd like to escape the resort for a little while and discover more of what Missouri has to offer, look no further because Super Dave's Paddle Craft Adventures provides an adventurous day for families of all ages. This company provides a variety of paddle crafts including kayaks, canoes, pedal boats, and paddle boards! Each rental includes a short lesson and a photo of your family that they will post on their Facebook page. For the families looking to reach outside their comfort zones, Zippy's Ziplines at Turtle Hill Eco-Park is an adventurous choice as well. Whether you're 6 or 66, you are bound to have a unique and exciting learning experience that provides unforgettable thrills on one of the three innovative ziplines.
Vacationing with your spouse
Places to Stay:
If you're looking for a place to get away for a few days with your spouse, a unique and interesting experience to stay in would be in the Treehouse Loft located on Osage Beach, Lake Ozarks, MO. This beautiful, two-story condo is located right on the beach and includes a large, upstairs loft bedroom with two swimming pools and a beach swim area. Renters can rent this space out for $200 per night. With the amazing amenities included, it's a great deal for any couple looking to vacation on the Lake at the Ozarks. If you would rather stay in a hotel with your spouse, then the Country Club Hotel & Spa is a comfortable resort choice to choose from. Located on 250 Racquet Club Drive, Lake Ozark, MO, these polished rooms located next to a tranquil spa offers a quiet and scenic location just minutes away from a few local wineries, beaches, and multiple shopping centers.
Places to eat:
If you and your spouse are looking for a nice, quiet dining experience, J. Bruner's Restaurant & Red Room Lounge is the perfect setting for any special occasion. Enjoy a savory steak or seafood alongside a cocktail or two in the warm and inviting dining areas of the restaurant. If you're looking for more of an upbeat restaurant with live music and a beautiful lake view, then check out the Wobbly Boots Roadhouse. This award-winning barbeque joint is a delicious destination that is fantastic for any date night.
Things to do:
When away with your spouse, escaping the resort and participating in some fun and relaxing activities tend to be the highlight of the vacation. For the more adventurous couple, take a ride on a horse of your choice at the Old Family Farm Trail Rides. All the horses are adopted and are open for half an hour to an hour guided trail rides. If you're looking for a peaceful evening through a beautiful trail, this activity is definitely worth participating in. For the couple who would rather participate in an exciting activity indoors rather than outdoors, try out the Lake Escape rooms. The Lake Escape recently opened this past spring and has already created multiple opportunities for families or couples to work together to crack codes, find clues, and solve puzzles in order to escape the room in under 60 minutes.