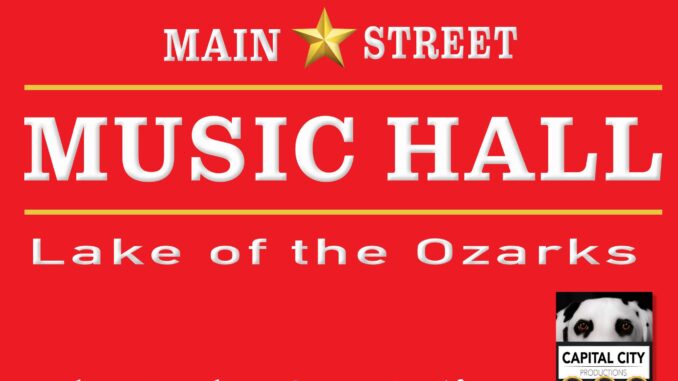 Get ready, Lake of the Ozarks! Capital City Productions is headed your way with professional live entertainment!
Capital City Productions is ecstatic to announce it will be opening a second theatre venue in Osage Beach! Central Missouri audiences will continue to enjoy the quality theatre experiences they have come to expect from the Jefferson City location at 719 Wicker Lane.
However, the new second CCP theatre venue in Osage Beach will provide the high quality live entertainment which is currently lacking for the thousands of tourists, conventioneers, bus tours, and meeting attendees, who flock to the Lake every year as well as local residents and other Central Missouri theatre goers.
CCP has acquired and is re-opening the beautiful 1,000 seat Main Street Music Hall which was a favorite source of entertainment at Lake of the Ozarks for decades.
This imposing Victorian style theatre anchors The Landing, one of the Lake's most popular collection of shops featuring clothing, gifts, art, furnishings, and eateries, and offers easy access right off Highway 54 in Osage Beach.
The entirety of The Landing is the incredible vision of the Blair family who has been searching for the right group to open the doors of their theatre again.
CCP is honored that the Blairs feel our theatre family is worthy of the privilege to bring live theatre back to the Lake in their venue, and we are committed to living up to their trust and support.
Plans are moving forward to re-open the Music Hall this summer with professional entertainers. Local musicians, actors, artists, carpenters, and other volunteers will have the opportunity to work and interact with these professionals.
Future plans include theatre camps tor the young people in the Osage Beach area. As the sun goes down on the gorgeous Lake, the stage lights will go up on the Main Street Music Hall once more!
Capital City Productions….."Putting the community back into community theatre, one special moment at a time."