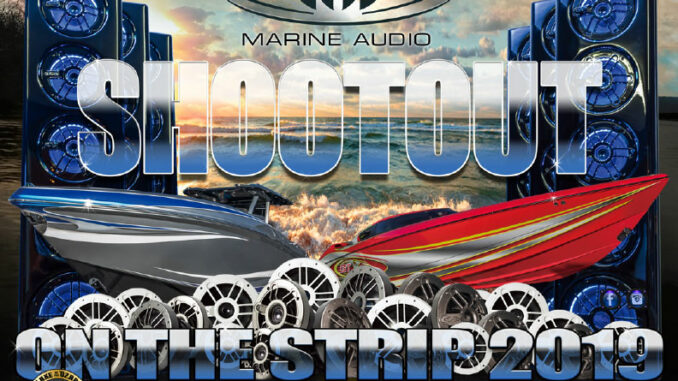 Presented By "Waves And Wheels"
The "Shootout on the Strip" is a fun, family event where over 5,000 people come to see your boat up close and personal! Feel free to bring along photos or pictures of your boat to autograph for the kids! The Shootout on the Strip starts Wednesday at 5:00 p.m. and ends at 10:00 p.m.
Once registered you will be sent an email 60 days prior to the event with instructions on line-up and event details.
If you would like to participate this year here is the information you need to know!
$100.00 donation per entry (or $50.00 if you participate in giving rides for the Make A Wish event on Thursday)
Wednesday, August 21nd, 2019
Line up 2:00 p.m. – 3:30 p.m. on Highway 242
3:45 p.m. move to the Bagnell Dam Strip area.
Set by 5:00 p.m.
Sales of any merchandise are only allowed on private property & must obtain a city sales license.
Silent Auction
Open container law will be strictly enforced.
10:00 p.m. all participants will pull out.
Please do not leave early.
If you have additional questions or need additional information you can reach Christy Janssen at (217) 779-2768 or [email protected]