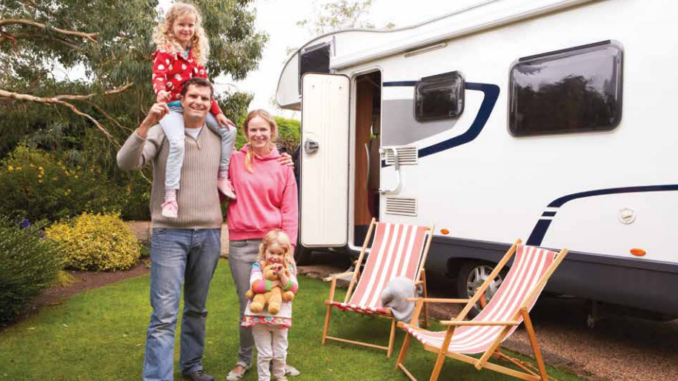 Road trips are much more comfortable in a large recreational vehicle. A vehicle of this magnitude can be an expensive investment, especially if you only plan to use it for summer vacation. Learn the ins and outs of renting an RV so your family can view the country on the highway.
There are many factors to consider when choosing an RV to rent. Space, size and how comfortable you are driving a vehicle of this size are just a few. Be sure to have your local RV salesperson show you how to operate all the functions of a recreational vehicle.
SIZE
The size of your RV depends greatly on the number of travelers. Some states require a commercial driver's license to operate larger vehicles. Be sure to check the state laws for your travel route. Here is some information from The National RV Dealers Association about a few of the common types of RVs you will find for rent.

• Class A: These vehicles can range from 24 to 40 feet. They typically feature a kitchen, bathroom, sleeping areas, heating and air conditioning. You can comfortably fit two to seven people in this size vehicle. • Class B: At less than 25 feet long and about as wide as a pick-up truck, these vehicles make navigating through cities easier than with a Class A. Operation costs are lower, as these RVs get better fuel mileage than other classes. You can fit two to four people in some models and will have access to a small kitchen sink and bathroom. • Class C: This is a mini-motorhome typically built on a truck chassis that features sleeping bunks above the cab. Models range from 20 to 31 feet in length and can accommodate two to six people.

RENTING FROM PROFESSIONALS

Dealing with professional dealers is your best bet when renting an RV. They will have taken the proper steps to ensure the vehicle is operating safely. You also will be purchasing a level of technical support. For instance, if you have trouble working a certain appliance, there will likely be a hotline for you to call. One of the dealer's technicians can walk you through troubleshooting steps to make sure your RV trip continues to sail along smoothly.
Check out one of Missouri's professionals to rent an RV for your next vacation: Bluebird Outdoor Adventures visit their website here or check out their Facebook page for more information.