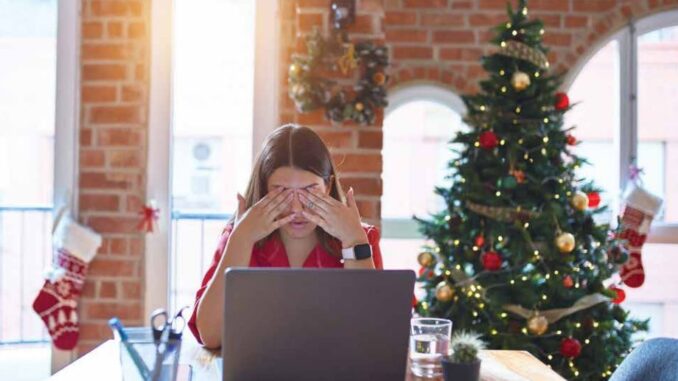 The holiday season can be tough. Days are shorter and to-do lists are longer, and the combination may stretch your nerves to the breaking point. But there's help, this time from the Mayo Clinic. Keep reading to keep yourself sane during the holiday rush.
LEARN TO SAY NO
If your list is getting too long, don't be afraid to turn people down. People will be way more understanding than you think. If you just can't say no, rearrange your schedule to give yourself more space. Which brings us to…
ACKNOWLEDGE YOUR FEELINGS
They matter. Really. Your feelings are normal and may even be more common than you realize. It's OK to express yourself and you shouldn't force yourself to be happy just because it's the holiday season. And while we're at it …
SET ASIDE DIFFERENCES
Give yourself a huge holiday gift and bury any hatchets with family and friends. If doing so needs a discussion, set a time for after the holidays. Try to be understanding if other people get upset with you or seem distressed. They're feeling it, too.
REACH OUT
Sometimes, the holidays can make people feel alone or isolated. Fight those feelings by getting out into the community, maybe at a church event or a holiday celebration. Also consider volunteering for an extra shot of feel-good.
STICK TO HEALTHY HABITS
One thing you shouldn't say no to is keeping up your healthy habits. Get lots of sleep and get regular exercise every day. Before you head out to parties, nibble on something healthy at home so you don't overindulge.
MAKE TIME FOR YOURSELF
More than usual, please. With the extra stress, you might need extra time to decompress. Set aside time for you to relax and breathe. Suggested activities include getting a massage or spa treatment, listening to soothing music, take a walk or read a book.
TALK TO A PROFESSIONAL
If life gets too much to handle, don't be afraid to talk to a doctor or mental health professional. It's not a weakness, it's bravery. Look for other mental health symptoms, such as poor sleep, irritability, hopelessness and persistent feelings of sadness or anxiety.