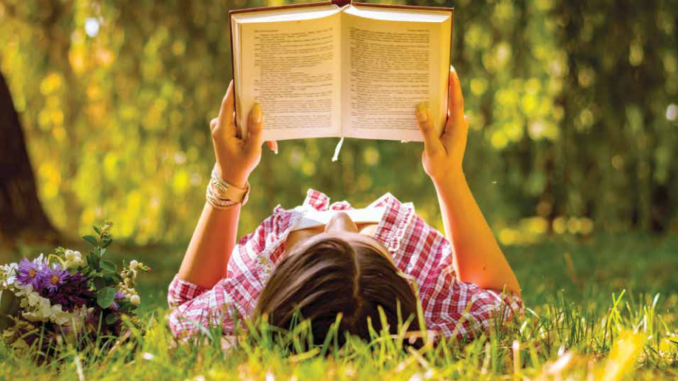 Did you need another vacation after your last vacation? Sometimes a staycation just means taking a moment to yourself.
DANGERS OF STRESS
Sadly, more than 20% of American adults felt stressed during their time off, according to one American Psychological Association survey. Nearly 30% worked more than they had hoped while actually on vacation. The truth is, of course, that we shouldn't be working at all. This kind of chronic stress leads to burn out, or what one study referred to as a "vacation deficit." So, give yourself time to take it easy.
READ A BOOK
Staycations offer the perfect opportunity to dive deeply into that book you've been meaning to read. You probably started it, in fact, while you were on a plane to your last faraway destination, then in the rush of vacation activity never finished. Staycations can offer focused time to devote to quality reading, in particular during warm, lazy afternoons. Create a comfy space in your living room or relocate to a hammock. Scout out a new coffee shop or spread out a blanket at a nearby park. The next thing you know, you'll be turning the final page.
HEAR THE MUSIC
Create or discover a new playlist, then make it the soundtrack of your time away. Hit play while you're relaxing, sharing a meal or enjoying family time together. These songs will become memory triggers for years to come, as you look back on this happy time together.
GET SOME SLEEP
Not getting enough sleep is often a byproduct of our busy lives. Staycations should always have an element of self-care and catching up on your sleep is an important part of that. Turn that alarm off. Have all of the fun you'd like, but either way — leave time for resting, whether that means planned nap time, or sleeping in late.
DIGITALLY UNPLUG
This may be the hardest part of all, for some people. Put your phone away or switch it to airplane mode. Delete your messaging app, email updates or social media alerts for the duration of your staycation. Give yourself needed permission to unplug from your digital life, then more deeply connect with yourself, your family, and your surroundings. The social feeds can wait.