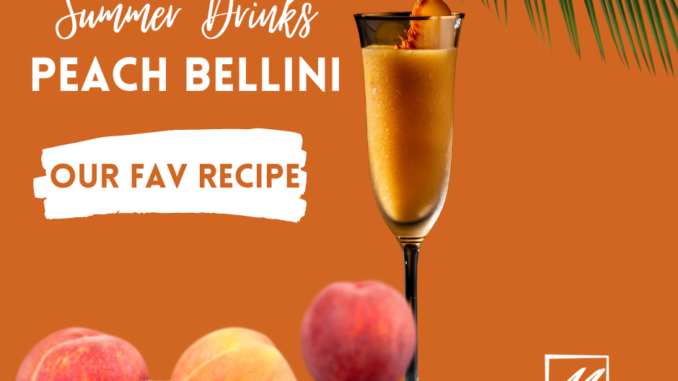 When juicy, ripe peaches start showing up at farmers' markets, it's time to blend up a Peach Bellini! It's the perfect summer drink. Our Favorite recipe from The Pioneer Woman.
Ingredients
1 lb. fresh or frozen sliced peaches, plus more for garnish
1/4 c. fresh or frozen strawberries, plus more for garnish
1/2 c. peach schnapps
1 bottle Prosecco or sparkling white wine
Directions
Add the peaches, strawberries, and peach schnapps to the pitcher of a blender. Cover tightly with the lid, and blend at high speed until smooth.
Divide the peach mixture among six glasses. Garnish each glass with more peaches or strawberries, if you like. Fill each glass half full with prosecco; stir, and add more prosecco, if you like.