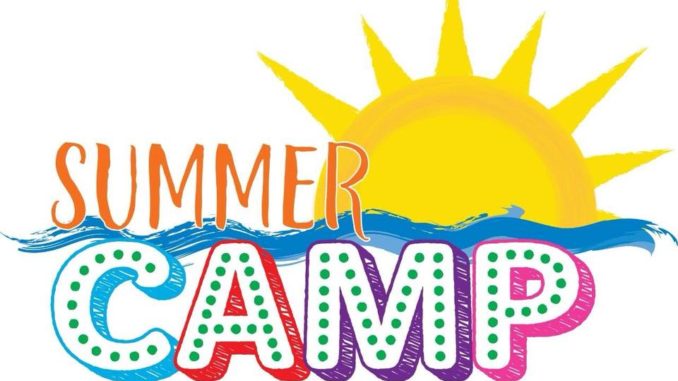 Kanakuk  
Kanakuk has been a top summer destination since 1926. With 1, 2 and 4-week offerings for 6-18 year olds, Kanakuk's premier camps in Branson, Missouri, provide experiences of age-appropriate fun with more than 70 activities and sports to build faith and friendships that last a lifetime.
Cosmosphere International SciEd Center & Space Museum
1100 N Plum St
Hutchinson, KS

Where else can you train like an astronaut, explore the inner workings of Earth, discover the secrets of the solar system, experience the thrill of flight, build and program robots, simulate microgravity through the wonder of SCUBA, observe survival techniques for journeys to alien worlds, experience real aspects of astronaut training and leave with a new appreciation of the integration of medicine and off-planet travel and MORE! Camp experiences are available for explorers 2nd grade through high school and beyond.
iD Tech Camps: The Future Starts Here – Held at Wash U
Washington University, 1 Brookings Dr
St. Louis, MO
This summer, your child can explore a prestigious campus, make friends as they master new tech skills, and join a community of more than 300,000 alumni. At iD Tech Camps, students ages 7-17 learn to code, design video games, produce videos, mod Minecraft, create with Roblox, engineer robots, model and print 3D characters, work with AI and machine learning, build laptops, learn about cybersecurity, and more!
Wonderland Camp
18591 Miller Circle
Rocky Mount MO 65072
573-392-1000
Wonderland Camp is a residential camp on the Lake of the Ozarks serving campers with disabilities, ages 6 years and older. Camp is operated Sunday through Friday. The camp is devoted to individuals with a variety of developmental and physical disabilities. All facilities are wheelchair accessible. Wonderland Camp offers swimming, fishing, boating, arts and crafts, dancing, miniature golf, talent shows and more.
Wonderland Camp's Mission is to provide a fun, educational camp experience for children, teenagers, and adults with disabilities, to offer a respite from daily care giving for family members and healthcare workers and to provide and nurture a personal development experience for volunteers and staff.
Nike Basketball Camp Battle High School
Battle High School
7575 East Saint Charles Road
Columbia, MO
US Sports Camps and Nike Basketball Camps are back for another fantastic summer at the sold-out location of Battle High School in Columbia, MO! Director Lance Harris hosts an action packed basketball camp for boys and girls July 17-21!