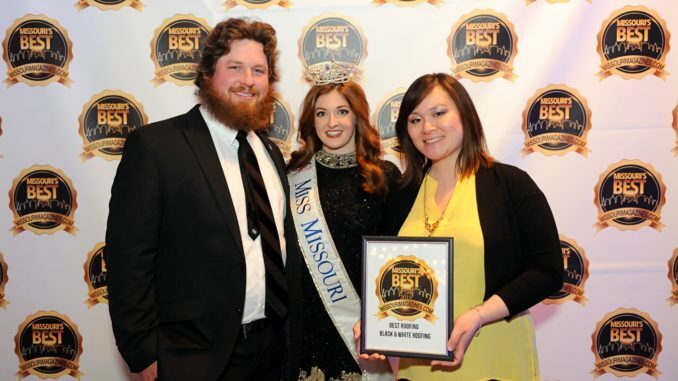 "What a great team from the owner to the staff. I have seen them work on several roofs throughout the state of Missouri. They're always friendly and professional. Black & White team works hard to provide excellent service and the final product looks amazing. You will not be disappointed . Thank you for serving our country Black & White", said Founder & CEO Cheri Cranford.
Black & White Roofing is a residential and commercial roofing company based in Lake Ozark. We offer a variety of quality roofing services in Jefferson City, Missouri and the surrounding areas such as roof patching, leaky roof repair, roof replacement, re-roofing, and roof maintenance of all types of roofing systems.
Their business has a long line of relationship with the military as currently the company has several veterans on their sales team including the owner himself, who is a former AH-64D Apache Attack Helicopter Pilot/Gunner in the Missouri Army National Guard. Many veterans were previously deployed overseas to serve our country. All veterans together have a combined over 80 years of military service in the United States Army, Airforce and Navy, and several members are currently still serving. They are proud to say they are a veteran owned and operated business and are certainly proud to hire veterans.
We highly recommend Black & White Roofing 2019 & 2020 Missouri's Best Roofing Company for all your roofing needs. Visit their website to learn more about Black & White Roofing and for a free inspection.