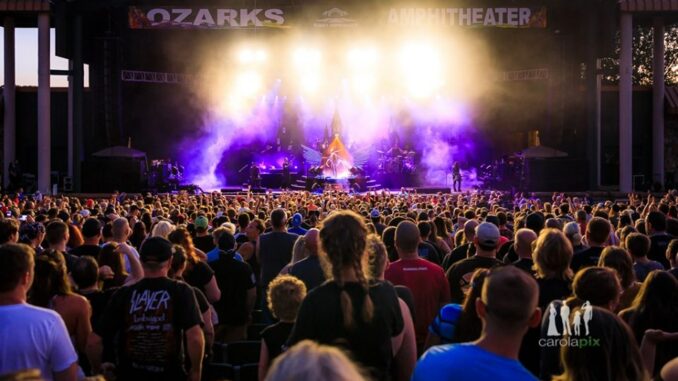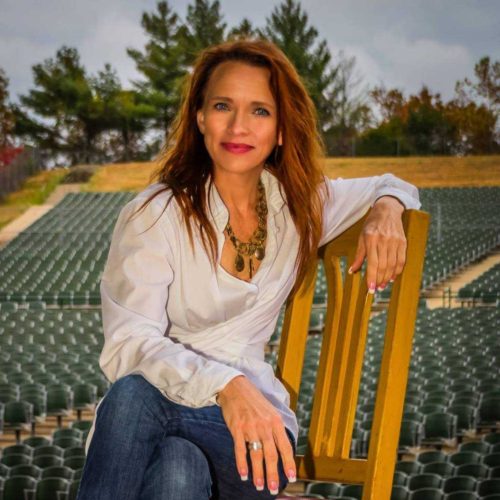 What a line up Ozarks Amphitheater has this summer. Meet the heart behind it all. From the first time I meet with Mary Kay it was obvious to me that she has great passion for everything she does. She brings amazing talent to the Ozarks Amphitheater. Mary Kay shows a labor of love for the amphitheater and the community. It is my pleasure to introduce to you, Mary Kay von Brendel, the face and voice behind Ozarks Amphitheater.
Originally from Missouri, Mary Kay moved back to the Lake of the Ozarks in 2014. New to the area; she was out exploring one day and came across the Lake Ozarks Amphitheater sign. She decided to investigate Ozarks Amphitheater further, Mary Kay said, "I trespassed onto the property. As I drove through the backstage gate, my line of sight opened to the seats in the amphitheater and I was overwhelmed at the site of a true amphitheater.
I got out and went on stage; sang the National Anthem and was blown away by the acoustics at the venue. Decided right there on stage (as I like to call it my Oprah Winfrey "light bulb moment") that I needed to find out what was going on with the venue and that I needed to be a part of it. Went home; researched the property and located the owner. I sent him an email explaining who I was and that I would love to work with him on this project. Met him in person in January of 2015 and the rest is history.
WHAT DO YOU LOVE MOST ABOUT LIVING AT THE LAKE OF THE OZARKS AREA?
The beauty of the lake, the friendliness of its residents and the excitement of tourist season.
WHAT ARE YOUR FAMILY'S FAVORITE ACTIVITIES?
Hiking at Ha Ha Tonka State Park
WHERE CAN SOMEONE FIND YOU WHEN YOU ARE NOT AT WORK?
Back in my Hometown of Washington, MO.
WHAT DO YOU CONSIDER YOUR GREATEST PROFESSIONAL ACHIEVEMENT? The Ozarks Amphitheater celebrating its fifth season.
WHAT ARE SOME OF YOUR LOCAL FAVORITE PLACES? Of course, the Ozarks Amphitheater, Ha Ha Tonka State Park, The overlook on Thunder Mountain and Bridal Cave.
The Ozark Amphitheater boasts more than 10,000 seats. In addition, there are between two and three thousand additional lawn seats. VIP deck offering the best seats in the house. The truth is wherever you sit in this beautiful venue you are going to have an amazing musical experience. Music under the stars in a venue tucked away in the beautiful Lake of the Ozarks hills… Can it get any better than that?
A night under the stars with music in the beautiful rolling Ozark hills, what else can you ask for? For more information about the Ozarks Amphitheater or for ticket information you can call 573-346-0000 or check out their website Ozarksamp.com.