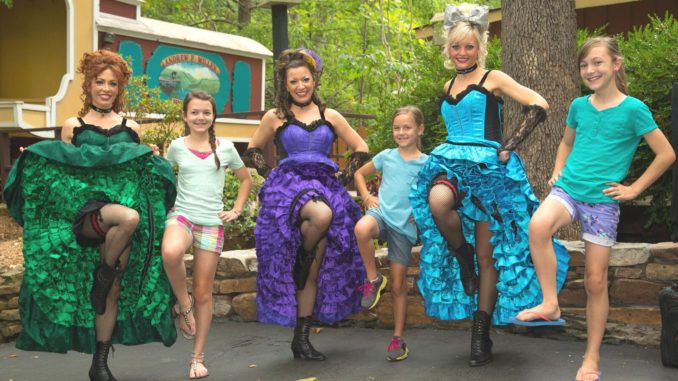 Silver Dollar City kicks off summer with bucket-list topping opportunities from the all-new record-breaking coaster Time Traveler and 40-plus rides and attractions to cool summer concerts and high-flying stunt dogs. Especially geared for families, the Star-Spangled Summer festival runs June 9 – July 22 at the Branson theme park.
The festival opens with the final weekend of the Summer Concert Series featuring superstar bands from the '60s, '70s and '80s. Atlanta Rhythm Section performs on June 8; Blood, Sweat & Tears on June 9, and The Buckinghams on June 10 in Echo Hollow Amphitheatre.*
Offering thrills like no other ride in the world, Silver Dollar City's new coaster Time Traveler – the World's Fastest, Steepest and Tallest Complete-Circuit Spinning Coaster – impresses even the most seasoned coaster lovers. David Lipnicky, an economist from Grand Prairie, Texas and vice president of the American Coaster Enthusiasts (ACE), came to the park with a group of over 400 ACE members in May. "I've ridden around a thousand coasters all over the world, but I've never ridden anything like Time Traveler," he said. "It's one of the most unique coasters on the planet, and it's so much fun!"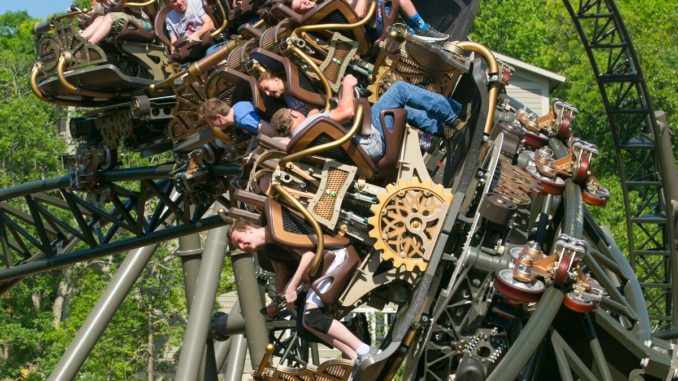 At an investment of $26 million, Time Traveler is Silver Dollar City's biggest attraction ever, introducing a new generation of thrill coasters for families. This custom-designed, custom-engineered attraction is world-record breaking as the fastest, at 50.3 mph; steepest, with a 10-story, 90-degree vertical drop; tallest, at 100 feet at the tallest point; and is the first and only with three inversions, a vertical loop and a double launch.
Time Traveler is the newest of the park's 40 rides and attractions, including the groundbreaking wood coaster Outlaw Run, voted Best New Ride of 2013 worldwide and featured in Guinness World Records 2015 for Steepest Drop. Additional rides range from the explosive launch roller coaster PowderKeg and the multi-looping roller coaster WildFire to an authentic steam train, plus themed ride areas such as Fireman's Landing with 10 family attractions.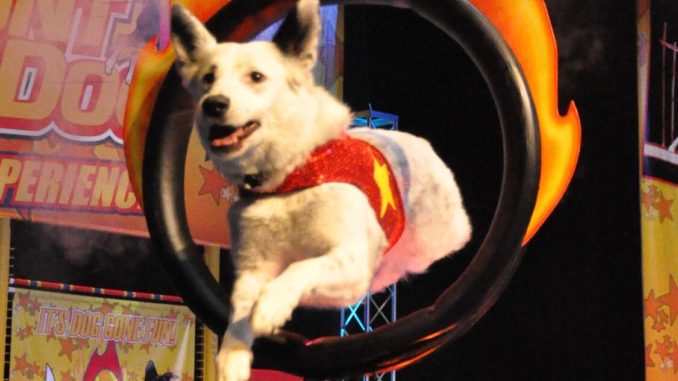 Star-Spangled Summer also features a Stunt Dog Extravaganza with the amazing and hilarious antics of a high-jumping, disc-catching canine crew,
and entertainment including international touring a cappella group Rockapella performing pop, Motown and soul classics with their signature harmonies and high-energy style. Champion cloggers perform and kids can meet their favorite cartoon characters.
Star-Spangled Summer runs through July 22, with the park open daily. Information: 800-831-4FUN(386) or www.silverdollarcity.com.
* SUMMER CONCERT SERIES (June 8-10)
Evening concerts feature superstar bands from the '60s, '70s and '80s that rock the stage in Echo Hollow Amphitheatre:
• Atlanta Rhythm Section, one of the top acts in Southern Rock, earned two gold and one platinum album in the '70s with hits including "So Into You" and "Imaginary Lover," performing on June 8
• Blood, Sweat & Tears, jazz-rock stars who won a Grammy for Album of the Year in 1970, with hits including "You've Made Me So Very Happy," "Spinning Wheel," and "And When I Die," in concert on June 9
• The Buckinghams, stars of the late 1960s, named "The Most Listened-To Band in America" by Billboard Magazine, with hits including "Kind of a Drag," "Don't You Care," "Mercy, Mercy, Mercy" and "Hey Baby, They're Playing Our Song," in concert on June 10
Concerts begin at 7 pm and are free with park admission.