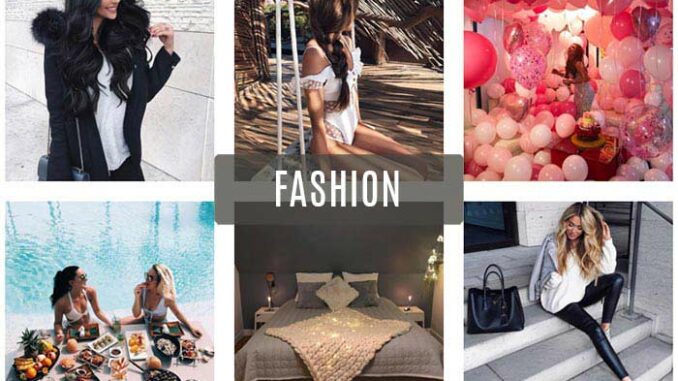 By: Tiffany Ash
Instagram that is. Where do you go for fashion inspo? My instagram has pretty much become a fashion app for real! It's no secret that women are building literal careers showing off their fashionable sides on the gram. I, for one, love it and am so thankful that when I hit a rut with my style, I can turn to my "go to" girls on social media to show me something new. In today's article, I wanted to share some of my fave instagram influencers.
I'm all about sharing the love so go give them a follow? I promise you won't be disappointed: One of my most favorite accounts is @krista.horton. For me, the fashion can be on point but I need some personality to go with it and this girl brings all her fun, quirkiness to her feed. She has two of the cutest littles, a goofy insta-husband, and some major style that she shows off on her REAL body. There's literally not much she doesn't share on her feed, so it's not all clothes and shoes, but her style will keep you coming back for more.
I also have a slight girl crush on @happilygrey. She's less quirky and funny and more straight style that is nothing short of killer. Her feed is so visually stunning and her style so impeccably carefree that I just want to crawl inside one of her photos to see it all for real. The girl behind the feed is Mary Lawless Lee and at a whopping 938k followers, I think she has earned her insta-fame. One of my new fave additions to her feed are the IGTV videos she's been adding featuring hair how to's, home and decor style, etc…. Trust me! You will love her!
Honestly, I have so many accounts I love that it's hard to narrow it down to just one more, but if I HAVE to pick just one I'm going to go with Kenzie and Carol Carter on @kc_doubletake. They are twins from South Carolina who's dressing room try on sessions are some of the best! These girls have a laid-back, beachy style and are happy to share all of their style ideas on the gram. The best part of their account is getting to see how they style things so differently, even as twins! So yeah, I love social media and I love that I get to be inspired by so many amazing women on the daily as I scroll through…in fashion and in LIFE!
Happy Gramming!
Tiffany