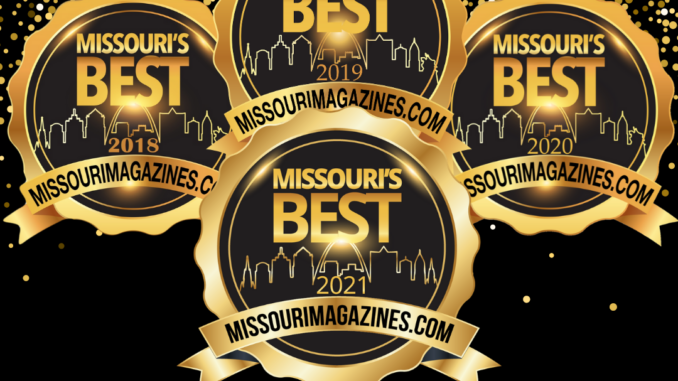 This Mid-Missouri pest control business is celebrating four years in a row voted "Missouri's Best Pest Control" as part of the recurring Missouri's Best Awards. Steve's Pest Control has earned the support and love of the state of Missouri community.
Steve's Pest Control is a full-service pest control business run by a team of experts who are dedicated to taking care of your pest problems once and for all. They guarantee all of their pest control services with 100% customer satisfaction to ensure you are receiving the best.
Readers can view the full list of Missouri's Best 2021 winners here: https://missourisbest.co/missouris-best-2021
About Steve's Pest Control:
Steve's Pest Control, Inc. is a family owned and operated company that was founded by Steve and Anita Hotsenpiller in 1988. Since then, Steve's has grown to become one of the largest independent pest control operations in central Missouri. "This achievement has been made by simply taking great care of our clients through honest, dependable service. Our clients are not just our customers, they're our friends." Their goal is to continue to exceed the expectations of their clients and to earn the reputation of being the best pest control company to do business with.
Steve has always felt that a service company is only as good as the service technician doing the actual work. This is where we at Steve's feel we're different than our competition. All of our service technicians have been personally selected by Steve, are State licensed, and have gone through rigorous training, which at Steve's is an on-going process. All service technicians are required to become Certified Commercial Operators once they are qualified. They're truly committed to providing you the very best service experience possible!
To learn more about Steve's Pest Control, visit: https://stevespestcontrol.com/
About the "Missouri's Best" Awards
This annual award event presented by Missouri Magazine runs each year from November – December, and focuses on businesses, people and events of the state of Missouri. The community can nominate their favorite businesses from November 1 – 30, and voting runs from December 1 – 31. The winners are announced in January. The Red Carpet event is held in April to celebrate the winners. Missouri Magazine publishes their special edition of Missouri's Best Magazine in March of every year featuring the winners as they celebrate them the entire year.