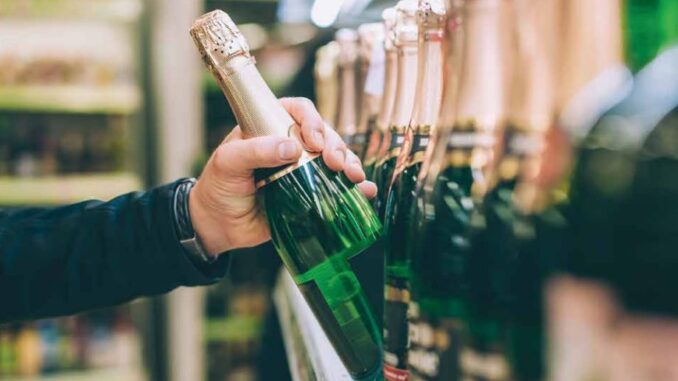 Valentine's is the right time to celebrate with your sweetheart, and that can mean a bottle of Champagne. The first thing to remember is that it can only be Champagne if it comes from that region of France; everything else is sparkling wine.
TYPES OF SPARKLING WINE
• Cava is a Spanish sparkling wine that's made from Macabeo grapes. It's most similar to French Champagne in terms of production, but the end product is more floral and fruity than Champagne. Cava is a great choice for buyers on a budget.
• Prosecco is an Italian wine made from the grapes of the same name. It's usually more floral and fruity than Champagne, tending to be more sweet and light. It also may not be as bubbly as true Champagne, but again, it's a great value and a great addition to cocktails.
• Rosé comes in either still or bubbly forms. It's known for its pink hue and fruity taste with tones of strawberry, citrus, honeydew, roses or rhubarb. It comes from all over the world, but is most commonly produced in France.
•Champagne is a white wine produced, as we said, in that region of France. It's typically made from pinot noir, pinot meunier and chardonnay grapes, but pinot blanc, pinot gris, arbane and petit meslier can also be used.
THINGS TO CONSIDER
First, know how much you want to spend. You can get a decent bottle of bubbly anywhere from under $10 into the hundreds of dollars. Consider both the winemaker and the vintage; lean on the experts at your local liquor store or quality grocery to help you pick a bottle that you and your sweetie will love. Sparkling wines also have their own vocabulary.
Here's some words you should know before you hit the store.
• Brut is the most common type of sparkling wine and has a dry flavor.
• Extra dry or extra sec is slightly sweeter than brut.
• Sec is a medium sweet sparkling wine.
• Demi-sec is usually considered a dessert wine, as is doux, with are, respectively, sweet and very sweet.
SERVING CHAMPAGNE
Sparkling wines are traditionally served chilled in coupes or flutes, but vintage pours can go in a regular wine glass. It should be cold but not too cold, especially for vintage sparkling wines, which need to warm up a little to reveal their full flavor.
SOME OF OUR FAVORITE WINERIES TO CHECKOUT
Shawnee Bluff Winery
Dale Hollow Winery
Les Bourgeois Vineyards
Canterbury Hill Winery and Restaurant
Stone Hill Winery