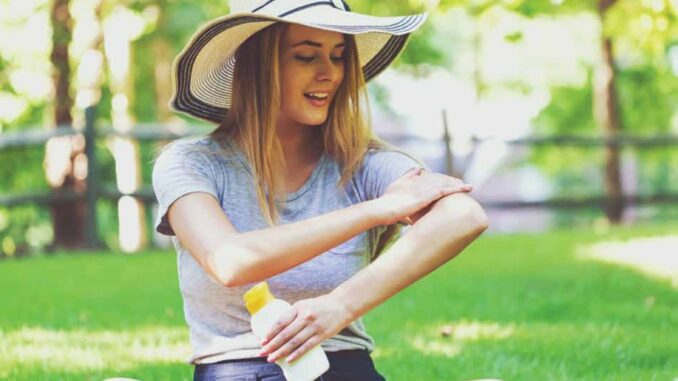 Summer is the time to enjoy the outdoors, but beware the sun Heatstroke can impact anyone — even young people. That's why it's important to protect yourself from the year's most powerful sunshine, and to hydrate often.
INSIDE THE NUMBERS
An average of 9,200 people are hospitalized annually with heat-related issues, and there are tens of thousands more who visit emergency rooms. Children take advantage of summer to play outside, and that can put them at a greater risk of exhaustion and heat stroke — in particularly if they haven't been as active during the school months. They also may fail to rest and rehydrate during the hottest parts of the day. They are also at risk of being left behind by drivers: Nearly 40 children under age 15 die annually in hot vehicles. Pets are also endangered by temperatures that can quickly reach 120 degrees.
STAYING HYDRATED
As our body temps rise, we perspire and replacement fluids are required. Staying hydrated also eases the heart's duties when pumping blood to our muscles. Monitor your hydration through the color of your urine. Those with the right hydration levels are clear and pale. Darker fluid means you need to drink more. These dangers are only heightened because some 75% of Americans in one survey had a net fluid loss — meaning, they were already dealing with chronic dehydration. About 520,000 people are hospitalized for dehydration annually in the U.S., and about 10,000 die.
PROTECT YOURSELF
Wearing clothing and sunscreen that protects your skin from the sun's heat and damaging rays is critically important. One in five U.S. citizens will develop skin cancer over the course of their lifetime, according to the American Academy of Dermatology. The Academy recommends choosing broad-spectrum options that shield skin from both UVA and UVB rays. Look for water-resistant products with an SPF of 30 or higher. For another layer of protection, opt for long sleeves, pants and wide-brimmed hats when possible.
BE WEATHER WISE
Prolonged sun exposure can also lead to cramps, heat exhaustion and heat stroke – the latter of which happens when the body pushes blood away from your brain and other vital organs in a lastditch effort to cool your skin. Try to avoid being outside during the hottest part of the day, or on days when the forecast calls for particularly high temperatures.