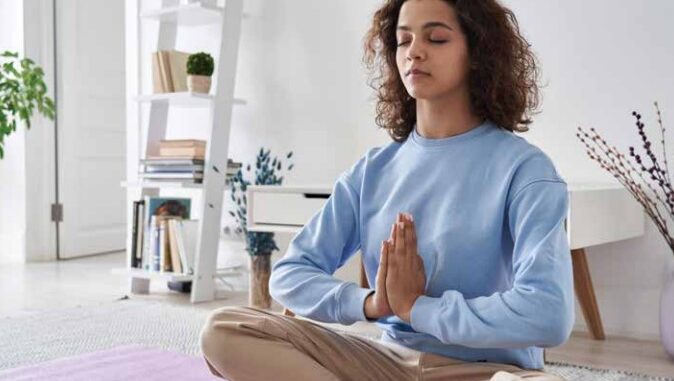 Taking care of one's mental health is important for everyone Mental Health America recommends 10 tips for staying resilient — common sense activities that are practical, doable and can make a real difference in whether you will be able to roll with the inevitable punches that life throws.
CONNECT WITH OTHERS
Connections can help you with specific tasks, emotional support, providing perspective, giving advice and offering validation. Ways to form connections with others include enrolling in classes, joining clubs, volunteering and reaching out to others. Strengthen the relationships that you do have by scheduling time for them and doing what you can to enrich them. Consider joining a support group.
STAY POSITIVE
Cultivating optimism is good for both your mental and physical health. Stay optimistic by tracking your gratitude, writing about a positive future, looking for silver linings and avoiding negative thinking.
GET PHYSICALLY ACTIVE
Exercise is not only good for you physically, but can boost your mood by decreasing stress, reducing anxiety and offering a greater sense of well-being. The American Heart Association recommends at least 30 minutes of moderate aerobic activity five days a week plus strength training twice a week.
HELP OTHERS
According to research, people who consistently help others experience less depression, better health and greater calm. Helping can range from volunteering for a charitable organization to calling a friend to smiling at a stranger in the street. Look for a way to volunteer that matches your interests and values.
GET ENOUGH SLEEP
People who don't get enough sleep suffer from higher anxiety, impaired memory and a greater risk of depression. Try setting a regular bedtime with a healthy sleep routine. Drink less caffeine, especially in the hours before you sleep. Give yourself an hour before your bedtime to de-stress.
CREATE JOY AND SATISFACTION
Laughing can reduce pain and anxiety, and positive emotions can reduce stress hormones. Add humor to your life by reading joke books, collecting sayings that make you smile, listening to comedy podcasts or just finding things in your life to laugh about. Engage in leisure activities that you enjoy, especially if they involve spending time with others.
EAT WELL
Having a good diet can boost your energy, lessen the effects of stress and bolster mood-related body chemicals. Plan healthy foods, don't skip meals, snack well and don't over-diet. Limit alcohol and cut back on caffeine. There is some evidence that you can fight depression by eating foods rich in Vitamin B-12, folate and Omega-3 fatty acids.
TAKE CARE OF YOUR SPIRIT
Spirituality can contribute to your resiliency. It can take the form of participating in organized religion, meditating or connecting with your deeper self.
DEAL BETTER WITH HARD TIMES
Developing coping mechanisms can help you stay resilient. Some coping tools can include writing, problem-solving, shifting your thinking and getting support.
GET PROFESSIONAL HELP WHEN YOU NEED IT
One in four adults in the U.S. will have a mental health problem in any given year. Professionals can help — whether you turn to your primary care doctor, a therapist or a crisis hot line. It may take a few tries to get the right match for the person who can most help you. Set goals and keep an open mind.