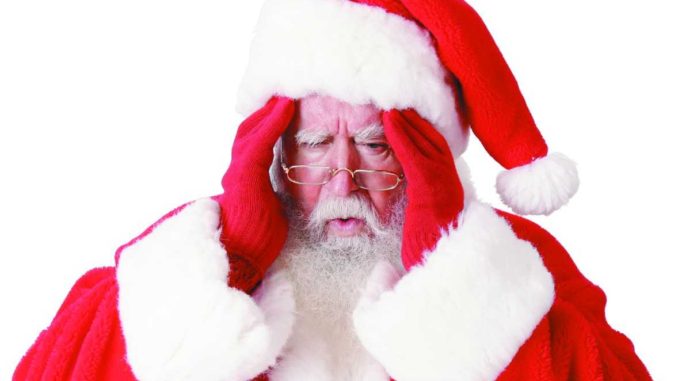 We all have a picture of how we want the holidays to be in our head…the flawless Holiday spread, the perfect Christmas tree, the impeccable holiday party, and the best holiday yet. In our rosy visions of holiday bliss, everyone always gets along and any stress we have been dealing with earlier in the year simply melts away. However, just like the Griswald family in National Lampoon's Christmas Vacation, very rarely do we get the holiday season we have envisioned in our heads.
While we may want the holidays to be a stress-free zone, most people say that their anxiety actually increases this time of year. You may find yourself feeling stressed about keeping up with all of the holiday activities, financial crunches, work deadlines, or even just anxiety about whether or not this year will live up to your expectations. Keeping stress under control does not have to take a Christmas miracle though! Here are some easy ways to help manage your anxiety this season.
Plan ahead, make a list, and check it twice.
A lot of our stress comes from trying to accomplish things last minute. However this normally leaves us in a severe time crunch where we start to feel really overwhelmed. Try to plan out this holiday season a bit more than usual. Be intentional about scheduling your social calendar as well as planning out when you will accomplish your cooking and shopping. If you are an anxious traveler, plan ahead and find ways to help yourself relax while you are away from home. A more intentional holiday season might even leave you some time to relax by a fire with a nice cup of something hot.
Call a holiday truce.
Try to set aside any differences or conflicts with family members until the holidays are over. The Thanksgiving table is not the time or place to try to resolve any conflicts or disagreements. Chances are the rest of your family is feeling the stress of the holidays just like you are. Try to have extra patience with any family conflict or politics talk. Try walking away from the conversation, having a favorite holiday treat, or even finding a friend to talk to.
Everything in moderation.
It is easy to overindulge in more ways than one during the holidays. Too much eggnog, holiday treats, or even together time can leave you feeling more drained. It can be tempting to use drinking or food to take the edge off in stressful situations, but this just leaves you feeling more anxious.
Connect with others in a meaningful way.
Make sure that you are having a holiday that is fulfilling and enjoyable for you and not just something where you are going through the motions. Take the pressure off yourself and make realistic expectations about what the season will look like for you. Take a break and refocus yourself when you are overwhelmed, even if that means you leave the party for a minute or two. Find social groups, volunteer opportunities, and traditions that bring you joy and peace. The holidays don't need to be perfect to be enjoyable.