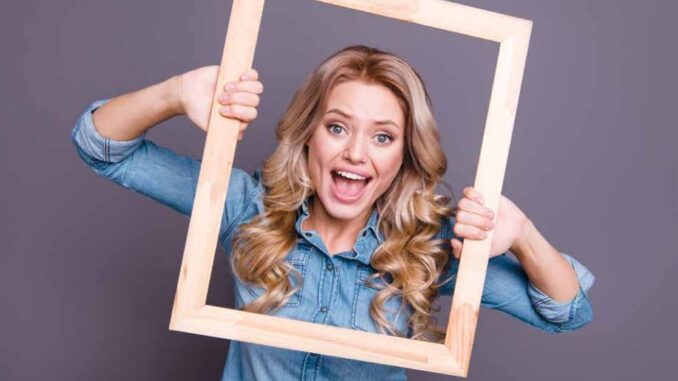 If you waited until October 29th, don't fear. These done-in-a flash Halloween costume ideas are just for you. No one will ever know you procrastinated.
SMARTY PANTS You will need: A pair of jeans, double-sided tape and Smarties candy.
Method: Attach the Smarties to your pants. That's it. You're done.
ERROR 404 You will need: A white T-shirt, a black Sharpie or stickers, and a geeky sense of humor.
Method: On the front of your shirt, write or spell out in stickers ERROR 404: COSTUME NOT FOUND.
ROSIE THE RIVETER You will need: A denim or chambray shirt, chic 1940s bun and a red bandanna.
Method: Put on your shirt and tie that cute vintage hairstyle up with the bandanna. Walk around flexing a lot. Bonus points for equally cute vintage capris or clam diggers and using lots of 1940s slang.
RAINING MEN You will need: Printed pictures of your favorite hunks, an umbrella, fishing line or twine and absolutely no fear of opening an umbrella indoors being bad luck. Alternatively, a rain coat and double-sided tape.
Method: If you're using the umbrella, dangle your hotties from the inside on varying lengths of line or twine. If you're using the rain coat, affix your Adonises with double-sided tape. Bonus points for rain boots.
PINEAPPLE You will need: A yellow dress and green construction paper.
Method: Don your sunshiney dress and then cut a spiky headdress out of your construction paper. Pop it on your head and you're all done.
CHIP ON YOUR SHOULDER You will need: T-shirt, bag of chips, double-sided tape.
Method: Attach the chips to the shoulder of the shirt. You're finished.
SELF-PORTRAIT You will need: A fancy outfit and a fancy frame (try the thrift store).
Method: Get all dolled up and walk around holding the frame and voguing.
THE 1990S You will need: A flannel shirt, Doc Martens, ripped jeans and middle-parted hair. Accessorize with a floppy disk and Clearly Canadian.
Method: Get dressed. Carry around your favorite 1990s accessories and say things like "home skillet." Bonus points for CDs of any variety, but especially an AOL CD.