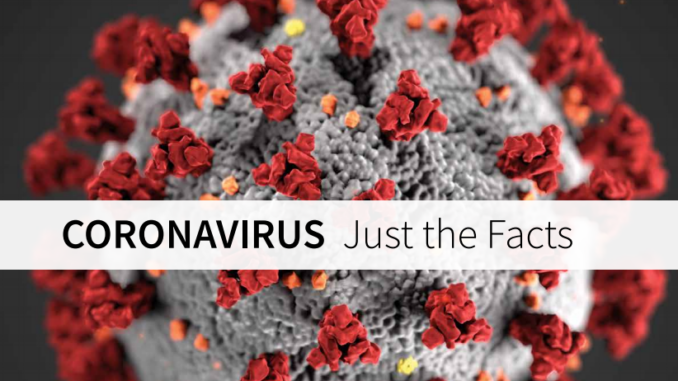 Coronavirus (COVID19) is the disease caused by the new coronavirus that emerged in China in December 2019. It can be spread from person to person and is diagnosed with a laboratory test.
According to Johns Hopkins Medicine, diagnosis may be difficult with only a physical exam because mild cases of COVID-19 may appear similar to the flu or a bad cold. There is no coronavirus vaccine yet. Prevention involves frequent hand-washing, coughing into the bend of your elbow and staying home when you are sick. Here are a few frequently asked questions to help you better understand COVID-19, according to the Centers for Disease Control and Prevention.
WHY IS THE DISEASE CALLED CORONAVIRUS AND COVID-19?
On Feb. 11, 2020 the World Health Organization announced an official name for the disease. The name of this disease is coronavirus disease 2019, abbreviated as COVID-19. In COVID-19, 'CO' stands for 'corona,' 'VI' for 'virus,' and 'D' for disease. Formerly, this disease was referred to as "2019 novel coronavirus" or "2019-nCoV."
HOW DOES THE VIRUS SPREAD? This virus was first detected in Wuhan City, Hubei Province, China. The first infections were linked to a live animal market, according to the CDC, but the virus is now spreading from person to person. The virus that causes COVID-19 seems to be spreading easily in the community and in some affected geographic areas. This means people have been infected with the virus in an area, including some who are not sure how or where they became infected.
WHO IS AT THE HIGHEST RISK FOR CONTRACTING COVID-19? Early information out of China shows that some people are at higher risk of getting very sick from this illness, including older adults, according to the CDC. People who have serious chronic medical conditions like heart disease, diabetes and lung disease also are at higher risk.
IS THIS CORONAVIRUS DIFFERENT FROM SARS? SARS stands for severe acute respiratory syndrome. In 2003, an outbreak of SARS started in China and spread to other countries before ending in 2004. The virus that causes COVID-19 is similar to the one that caused the 2003 SARS outbreak: Both are types of coronaviruses. Much is still unknown, but the CDC reports that COVID-19 seems to spread faster than the 2003 SARS and also may cause less severe illness.