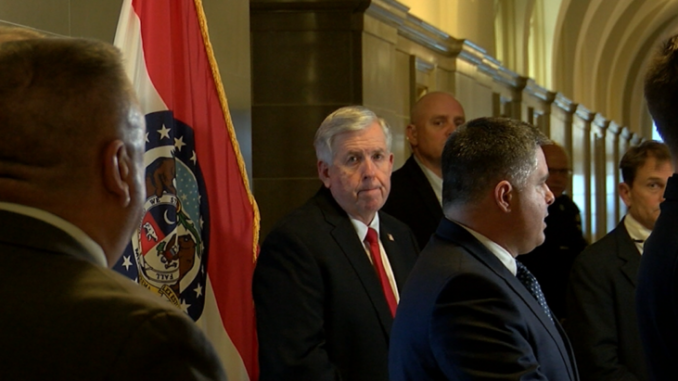 BREAKING: Missouri to prohibit gatherings of 10 or more to slow COVID-19. Missouri Gov. Mike Parson ordered the banning of gatherings of 10 or more people.
"It's not about shutting places down, it is designed to promote the health and safety of the people of Missouri," Parson said.
Parson said the order is not meant to shut businesses down but to stop the spread of the novel coronavirus. He said he unveiled the regulation Friday before it goes into effect so that people are not surprised over the weekend.
"We have to do this," Parson said.
Several local governments have already imposed such limits.
Regulations will include some exceptions including religious organizations, grocery stores, hospitals and "other cornerstones of our communities," Parson said.
Parson said more details about the order would be released Saturday and the order was not yet in effect on Friday.