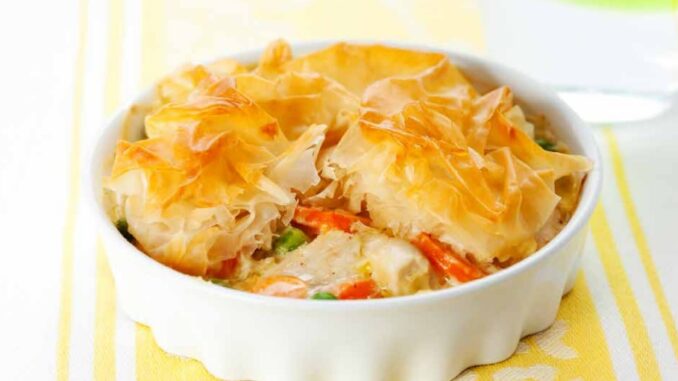 When that holiday table groaning with food becomes a pile of leftovers, when you can't stand the thought of another bite of sweet potatoes or another turkey sandwich, pull these recipes out and transform your seasonal meals into a whole new dish.
TURKEY POT PIE
1 can cream of mushroom soup
1 can cream of chicken soup
12 ounces cooked leftover vegetables, such as peas, corn, carrots or green beans
Black pepper and cayenne pepper, to taste
Dried parsley
2 cups chopped cooked turkey
9 frozen biscuits
1. In a saucepan, mix the soups, vegetables, seasonings, herbs and turkey. Stir and cook until warmed through. 2. Pour into a 9-inch-by-9-inch casserole dish and top with frozen biscuits. 3. Bake at 350 degrees for 40 minutes or until biscuits are golden brown and cooked through.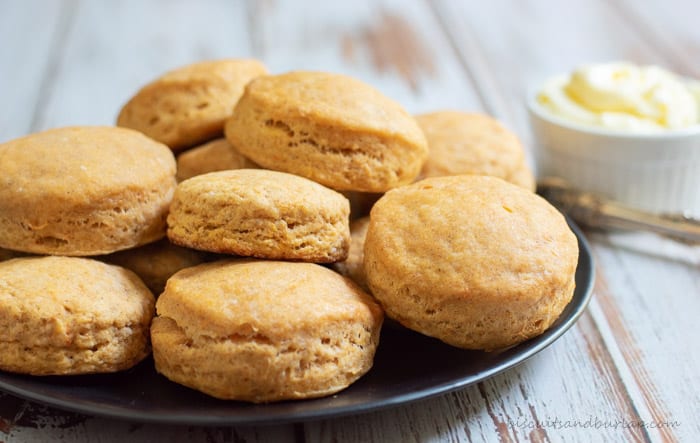 SWEET POTATO BISCUITS
1 cup flour
3 tablespoons baking powder
1 teaspoon salt
2 tablespoons cold butter
¾ cup leftover candied sweet potatoes, mashed
¼ cup milk
1. Sift together the flour, baking powder and salt. Using your fingers or the tines of a fork, cut in the cold butter until you have coarse, pea sized pieces. Mix in the sweet potatoes and milk to make a soft dough. 2. Pinch off pieces of dough and shape into flattened balls about 3 inches across and half an inch thick. Place biscuits 1 inch apart on a greased baking sheet. Lightly press your thumb in the middle, then bake at 400 degrees for 15 minutes.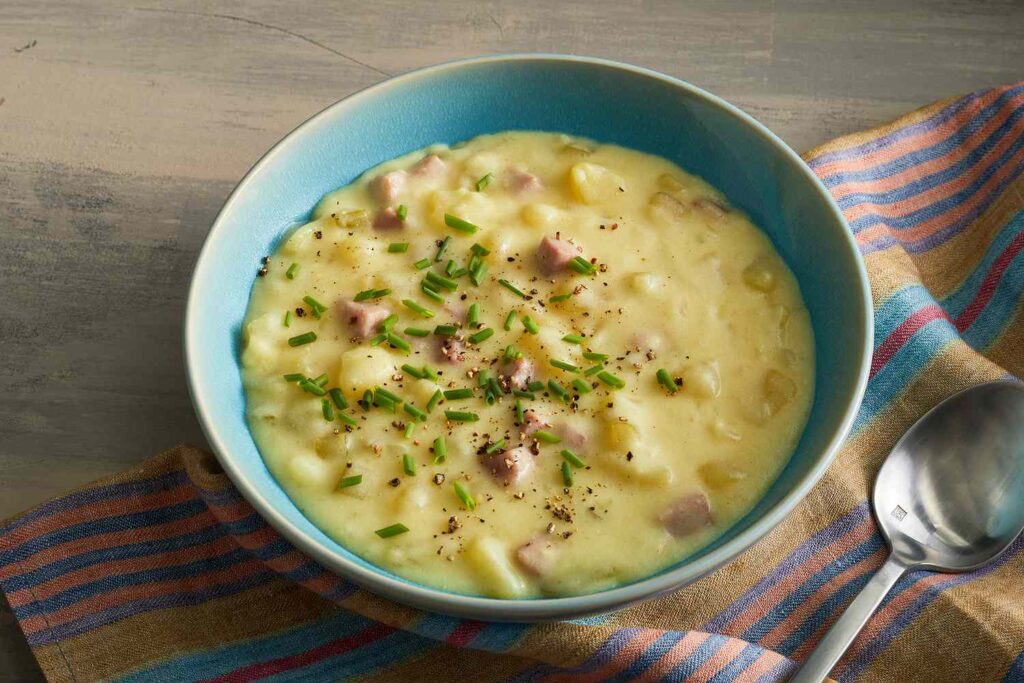 HAM AND POTATO SOUP
2/3 cup butter
2/3 cup flour
7 cups milk
2 cups cubed ham
4-6 cups mashed potatoes
1 cup shredded cheddar cheese, plus more for topping
1 cup sour cream
Salt and pepper, to taste
Chopped green onions
1. In a large soup pot, melt the butter, then stir in the flour until smooth. Let cook for 2 minutes, then add the milk while stirring to make a roux. Add the ham and potatoes and bring to a boil. 2. Stir, then reduce heat and simmer for 10 minutes. Add the cheese, sour cream, salt and pepper, stirring until cheese is melted. Serve immediately with cheese and chopped green onions for topping.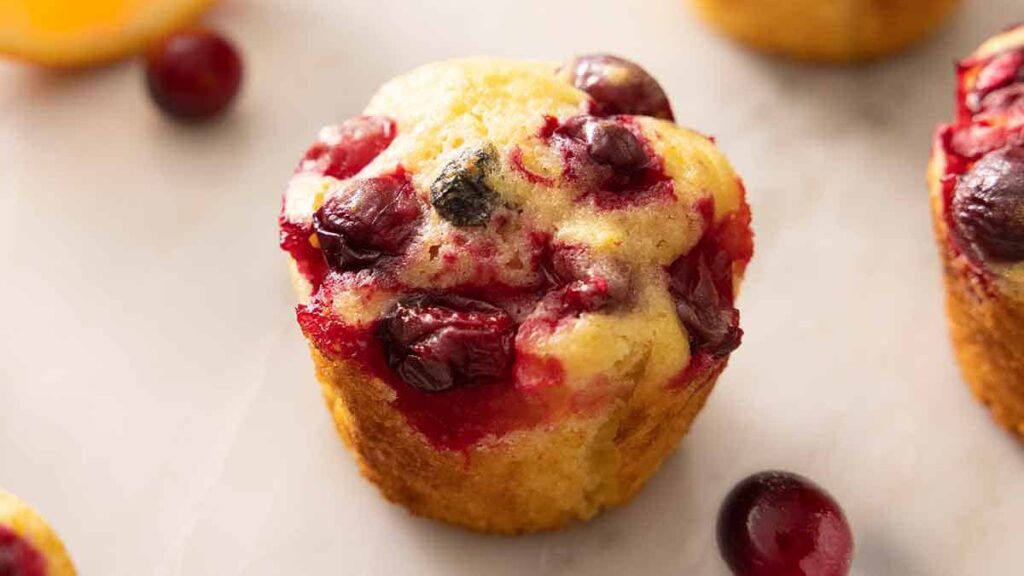 ORANGE CRANBERRY MUFFINS
2 cups flour
½ cup brown sugar
¼ cup white sugar
1 tablespoon Baking powder
1/2 teaspoon salt
1 teaspoon cinnamon
Dash of nutmeg
Zest of one orange
1 cup cranberry sauce
3/4 cup milk
1/4 cup vegetable oil
1 egg
1 teaspoon vanilla
1. Stir together flour, sugars, baking powder, salt, spices and orange zest in a bowl. 2. In a separate bowl, mix cranberry sauce, milk, oil, egg and vanilla. Stir the flour mixture into the wet ingredients until just moist. 3. Pour into a greased or lined muffin tin. Bake in a 400-degree oven for 15-20 minutes, or until golden brown.