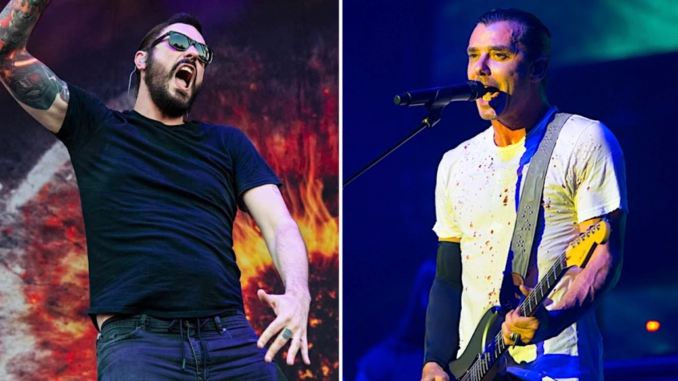 Breaking Benjamin (photo by Amy Harris) and Bush (photo by Philip Cosores)
Located in the heart of beautiful Lake of the Ozarks is Missouri's Best Live Music Venue Ozarks Amphitheater. Ozarks Amphitheater is an impressive, open-air venue located in Camdenton, Missouri that seats over 10,000 spectators. Ozarks Amphitheater has a well-earned their reputation for bringing in some of the biggest names in music and that tradition continues this summer. It's going to be the Best Summer for concert goers this season.
Tonight Ozarks Amphitheater is kicking off their season with Breaking Benjamin and Bush. Parking opens at 4:30 pm and the doors will open at 5:30 pm.
Get your tickets here. *Reminder: Please purchase your tickets from OzarksAmp.com or in PERSON at Bridal Cave Split Arrow Boutique
Checkout the full lineup for 2023 here.