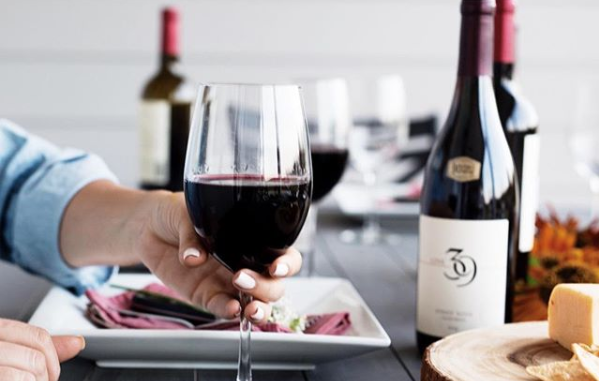 By Bennet Bodenstein
The classical varieties of cabernet sauvignon, pinot noir and chardonnay have found two new champions. About twenty years ago, it was the French made red cabernet sauvignon, pinot noir and the white chardonnay that were considered to be at the very top of the wine pyramid in quality and its corollary, a higher price. 
That was then and this is now. The entire wine industry has turned upside down, not for the wine snobs but for the average wine drinker who has no interest in the fact that the grapes were picked at midnight by teen aged school girls in pristine white dresses while listening to a symphony orchestra playing the music of Vivaldi but rather, in what is more important, flavor, aroma and of course, price.
Today, the South American countries of Chile and Argentina are producing wine varieties such as cabernet sauvignon, chardonnay and pinot noir that are, in many instances, the equal to the "old masters" of Europe and all at much more affordable prices. This may not seem to be such a "big deal" but actually, it is. The lower prices of fine wines allows the average wine drinker to enjoy the anointed varieties without taking out a second mortgage.
I Will start with the names of two wines that I have previously reviewed but I feel make my point of being excellent representatives of classical grape varieties at a more than affordable price; Art of the Earth 2021 Cabernet Sauvignon (11.99) and Art of the Earth 2022 Chardonnay ($11.99). There are many other wines that fit in the excellent and affordable category and here are a few that I recently sampled.
Veramonte 2020 Pinot Noir ($13.99). This pinot noit has been made from organically grown grapes from Chile's Casablanca Valley, which is the equivalent to our Napa Valley and is also vegan, indicating that no animal products were used in its production. The aroma is pure classical pinot noir with black cherry, blackberries and blueberries being the most obvious intermingled with an earthy element. What caught my attention was the faint background aroma of incense, an aroma that is usually only in the finest pinot noir wines. The flavor and aroma did not quickly disappear but remained in the glass and in the room for a very long time. Here again is absolute proof that price does not in any way reflect or indicate quality. I also must admit that, as an avid pinot noir lover, I could not resist buying a few bottles to take home and yes, I also buy wines, especially if it is a good wine and at an affordable price.
San Telmo 2020 Cabernet Sauvignon ($14.99) Here is a softer, easy to drink cabernet sauvignon that needs no extra aging time because there is just nothing rough to age away. This wine comes from a top wine producing district of Chile, the Valle Central. It displays upfront flavors that showcase cherry and blackberry, with a hint of dark raisins in the background. The flavor continues through to the finish where it lingers in the mouth for a very long time, an unusual trait for a wine in this price range.
Caliterra 2021 Reserva Cabernet Sauvignon ($14). To begin with, a Reserva cabernet Sauvignon for under $30 is a rarity, and for it to be a really fine wine is a virtual impossibility. With the Caliterra 2021 Reserva Cabernet Sauvignon the vintners have achieved the impossible; this wine is excellent. This deep ruby, medium bodied wine presents a clean and open aroma of spice, black currants, vanilla and soft oak. There are no harsh tannins in this wine so it is ready to be enjoyed right now without any further bottle aging. Another quality point is the finish, which is moderately long and very fruity. This wine is a true gem and if you are a cabernet sauvignon lover, it is a wine that should not be overlooked or missed.