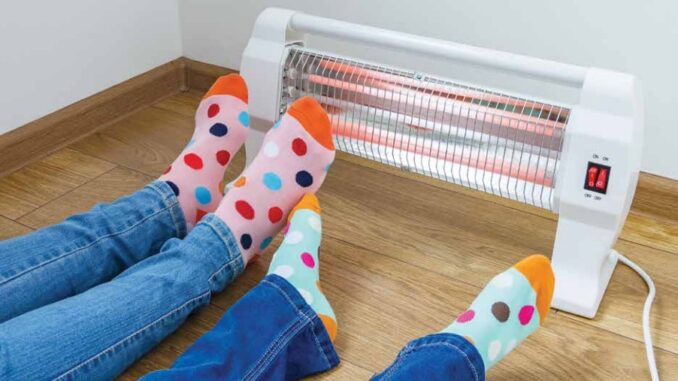 There are many ways that fires start in homes. The most common are cooking fires. The second most leading cause is heating equipment.
FACTS ABOUT HEATING EQUIPMENT FIRES
The National Fire Protection Association reported that each year between 2014 and 2018, local fire departments responded to an average of 48,530 fires that involved heating equipment. Annual losses add up to 500 civilian deaths, 1,350 civilian injuries and $1.1 billion in direct property damage. Heating equipment caused one in seven home fires in that period and accounted for 19% of home fire deaths. Failing to clean such things as solid-fueled heating equipment or chimneys accounted for 25% of home heating equipment fires, while 54% of home heating fire deaths were caused by having heating equipment too close to flammable materials.
The U.S. Fire Administration breaks down things further. They report that between 2017 and 2019, portable heaters account for 41% of fatal heating fires in residential buildings. They most often started in bedrooms and 48% were caused by having the heat source too close to combustible objects. The majority of home heating fires of all kinds took place between 5 p.m. and 9 p.m. with the highest peak from 6 p.m. to 8 p.m. Most home heating fire deaths (81%), according to the NFPA, involved portable or stationary space heaters.
The most common months for these fires to occur are January, February and December. Why so many deaths? The Red Cross reports that nearly half of Americans use alternative heating sources such as fireplaces, space heaters and wood/coal stoves to stay warm. That's a lot of extra risk.
PREVENTION TIPS
How can you avoid fires from home heating devices? The Red Cross offers several tips. First, keep all flammable items such as paper, clothing, bedding or rugs at least three feet away from space heaters, stoves and fireplaces. Don't ever leave a space heater or fireplace unattended. Before you go to bed or leave your home, turn off the space heater and make sure that any fireplace embers have been put out. Put space heaters on level, hard and non-flammable surfaces such as ceramic tile floors. Do not put them on rugs, carpets, near bedding or curtains. Keep children and pets away from space heaters. When you buy a space heater, look for a model that has an automatic shut-off in the event of the heater falling over. Don't use a cooking range or oven to heat your home. Install a large glass or metal fire screen on your fireplace that can catch sparks and rolling logs. At least once a year, have professionals inspect and clean your wood and coal stoves, fireplaces, chimneys and furnaces.
SPREADING THE WORD
The NFPA has several resources directly dealing with home heating fire prevention care. On their website, https://www.nfpa.org/Public-Education/Fire-causes-and-risks/Top-fire-causes, you can download a community toolkit, a heating safety tip sheet or follow links to videos talking about home heating safety in multiple languages. The U.S. Fire Administration also offers safety resources www.usfa.fema.gov/prevention/outreach/heating.html.