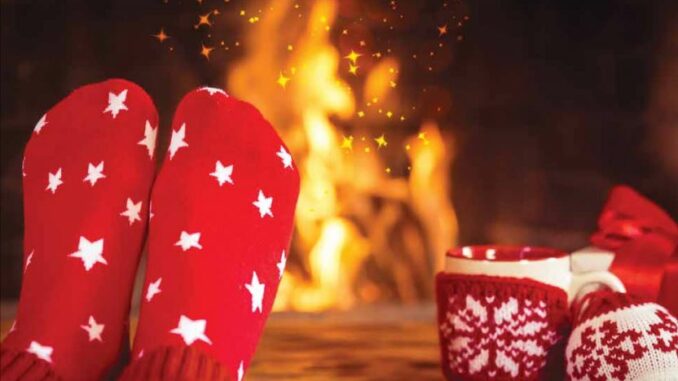 The holidays can be a wonderful time filled with family, parties, gifts and get-togethers. That also opens the door to a lot of stress, upended routines, exposure to germs and other challenges that can ruin the season.
If you're feeling pressured with all the things you should and shouldn't be doing to stay healthy during an already crazy time of year, check out these tips for easy ways to boost your health.
1. Wash your hands frequently, particularly when you're preparing food. Use soap and clean water and wash for at least 20 seconds.
2. Put your hat, coat and gloves on when you go outside. Warm socks and waterproof boots will make a huge difference if it's snowing outside. No one likes cold, wet feet.
3. Find ways to manage stress. Go on walks, go to bed early, schedule alone time, take a bath. Give yourself a break when things don't go perfectly.
4. Don't drink too much alcohol, and definitely don't drink and drive. Take the keys away from a friend or family member who's not safe to drive.
5. Get vaccinated. It's flu season, and nothing kills your holiday party faster than you being in bed with the flu. Everyone six months and older should get vaccinated. It's a good chance to ensure you're up to date on your other vaccinations as well.
6. Be safe around fire. Most house fires happen in the winter. Don't leave fireplaces, space heaters, food cooking or candles unattended.
7. Know what your kids are up to. The holidays bring out decorations, cheese trays with knives, candles and other potentially dangerous objects at your house and other's houses.
8. Prepare food safely. Wash your hands and cooking surfaces often, wash everything after working with raw meat, avoid cross-contamination, cook foods to their proper temperatures and put foods in the refrigerator immediately. Reheat leftovers to the proper temperatures as well.
9. Take the family for a walk. Whether it's after a big meal or to enjoy the snow or to wear off some energy, put good shoes on and get outside for a bit. At least 30 minutes of exercise will keep everybody happier and healthier.