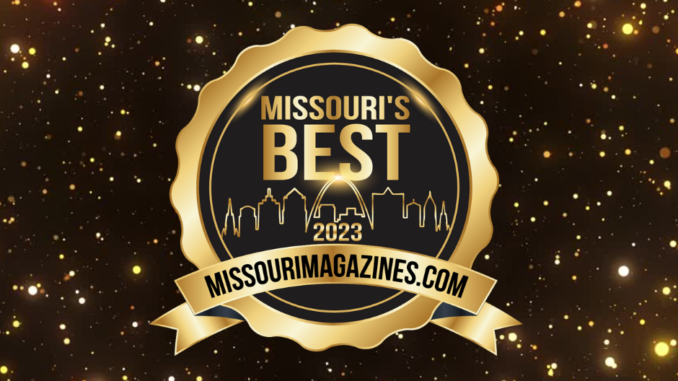 Welcome to Missouri's Best 2023! This is our seventh year for Missouri's Best, it's expected to be bigger than last year with over 650,000 nominations this year. Voting will run until August 30th at midnight. Vote for your favorite place, business, event or person for a chance to win Missouri's Best 2023 here.
To vote go to www.missourisbest.co
1. Click on the tab Vote and then select the category you would like to be taken to on voting page on Missouri's Best website. 2. Scroll down to find the field you would like to vote in and enter your FIRST and LAST name. 3. Type your email address in the field below your name. (We do not give out any names or emails. We do not use them for any purpose other than to calculate the votes and notify the winners) 4. Next, scroll to find the company you would like to vote for. 5. Use the scroll bar on the right side of your screen to scroll and view the categories. On phones, it will be the very edge of your screen. It's often hard to see on your phone, so be sure your finger is right on the edge of your screen if the page is not moving with your finger. If it bounces, grab the right side edge with your finger to be able to continue scrolling. 6. Once you have placed a check mark in each box that you would like to vote for, scroll down using the scroll bar, and click SUBMIT. 7. Then, scroll back to the top of the page if you would like to make any changes. 8. When you see the 3 stacked lines in the top left corner, click on them to find the next category if you would like to vote in more than one category. Thank you for voting and being part of Missouri's Best. If you have any questions email us at [email protected]
VOTE DAILY starting August 15th – August 30th at midnight in more than 400 categories.
Winners will be notified between September – December 2022 and recognized at Missouri's Best Red Carpet Event and in Missouri's Best magazine. Missouri's Best Red Carpet and After Party tickets will go on sale September 1st and end at midnight on October 1st, 2022. We love ya! However, we will have a limited number of tickets. Once we sell out we will not be able to accommodate you. All tickets must be purchased by October 1st, 2022.
For more information on marketing opportunities being a sponsor or any other questions, contact us at: [email protected] or call 573-284-5406.