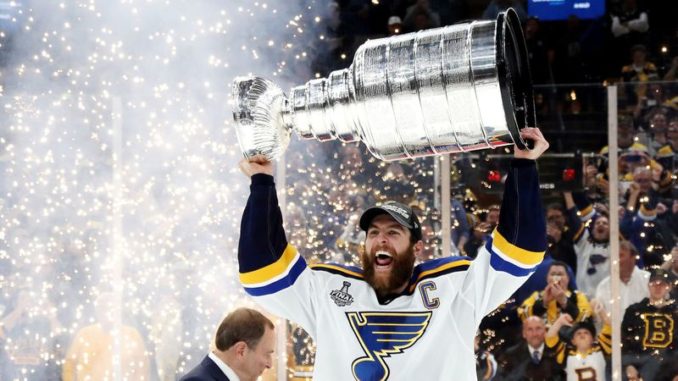 St. Louis captain Alex Pietrangelo celebrates with the Stanley Cup after the Blues' 4-1 win over the Boston Bruins in Game 7 of the Stanley Cup Final on Wednesday. 
St. Louis Blues will reflect upon one of the most extraordinary moments in history for the Blues. The Blues delivered the city's first Stanley Cup with a 4-1 win Wednesday over the Boston Bruins in a supremely executed Game 7 that ended the longest wait for a Cup in NHL history at 52 years.
The Blues won the Stanley Cup.
"We've been waiting for this for so many freaking years, and to be from St. Louis and put this sweater on every night, holy cow," said forward Patrick Maroon, who grew up in Oakville, Mo., about 15 miles south of St. Louis. "We brought it home."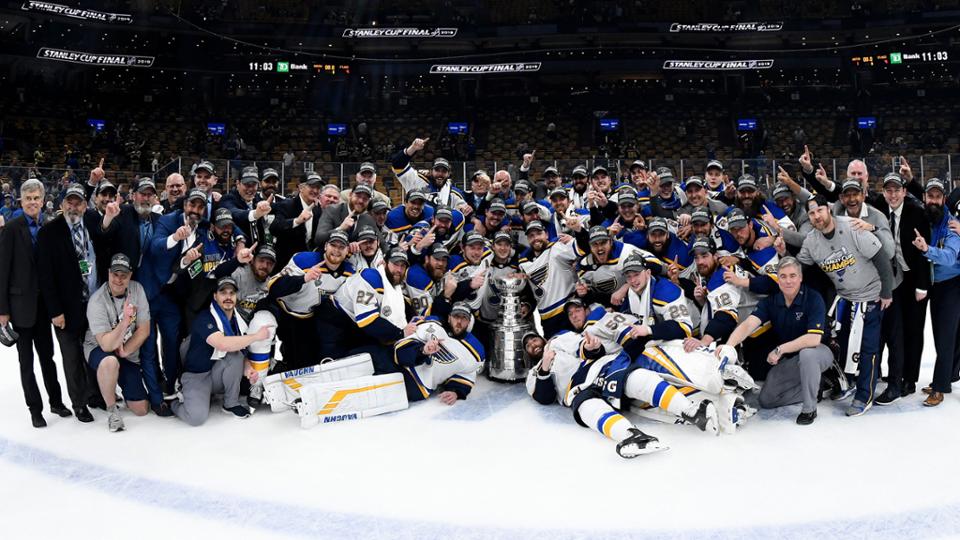 O'Reilly, who said he suffered a cracked rib in the second round and played through it, became the first player with goals in four consecutive Final games since Wayne Gretzky in 1985, and he set the Blues single-postseason record with his 22nd point when he tipped Bouwmeester's shot for the game's first goal.
"You dream of this for so long," O'Reilly said. "As a kid, that feeling comes back to you of just what it means to win this thing. I still can't believe this. I can't believe I'm here right now and a Stanley Cup champion with this group of guys."
Pietrangelo stunned the arena with 7.9 seconds remaining in the first period. Jaden Schwartz chipped the puck past Brad Marchand, who inexplicably left the ice for a line change, and Schwartz set up Pietrangelo for a backhander in the slot for a 2-0 lead at first intermission. Those two goals were on four shots for the Blues in the first 20 minutes.
From there, St. Louis played a simple, effective game in front of Binnington in crowding neutral ice and getting pucks out of its zone. Brayden Schenn one-timed Vladimir Tarasenko's pass with fewer than nine minutes to go, and Massachusetts product Zach Sanford slammed in a feed that sent Bruins fans to the streets.
We will say it again, The St. Louis Blues won the Stanley Cup.