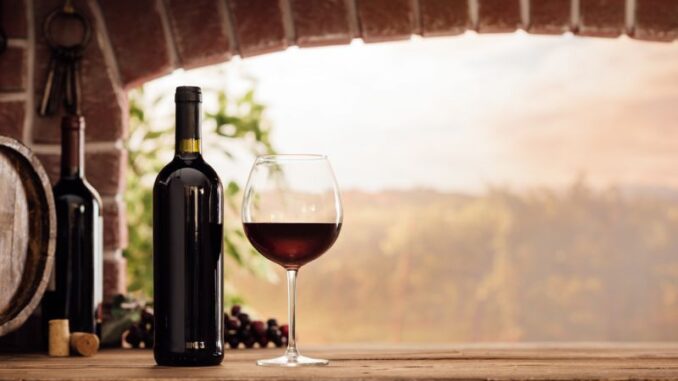 By Bennet Bodenstein
Italians have been making wine since as far back as written history goes and probably even a good bit before that. It therefore stands to reason that they should have the process totally understood and, beyond any doubt, they most certainly do. Not only are they wines of quality, many are also very affordable. The Italian wines are filling the gap created by many of the "old standbys" that have been raising their prices to almost double what they were just a short time ago. While I always caution the reader not to judge quality by price I will stick my neck out a bit and say that I believe the Italian wines coming into this country are currently among the best wine buys in today's marketplace and on the internet and so, as an Italian would say, "cominciamo," let us begin.
Torrevento Infinitum Primitivo Puglia ($15). Puglia is the district at the heel of the Italian boot and has a hot, almost tropical climate which normally is not conducive to fine wine grape growing. It is the winds blowing off of the Adriatic that have proven to be perfect for growing an ancient grape variety called Primitivo. For many years, the Primitivo was believed to be the parent of our Zinfandel. Actually, Zinfandel and the Primitivo have been found to be clones of a Croatian grape, the Plavac Mali. With this wine, the "Italian touch" becomes very obvious. The aroma is very pronounced featuring black cherries, dark plums, pepper, spice and a suggestion of chocolate. The flavor and finish continue the plum and spice with suggestions of other summer dark fruits. I found this to be a very interesting wine and a perfect accompaniment for barbeque meats and Italian foods especially those served with tomato sauce.
Nestore Bosco Montepulciano d'Abruzzo ($13). From the heel of the boot of Italy , we next travel to the center and heart of the ancient world, Rome. We then go just a bit to the east and come to the district of Abruzzo. Centuries ago, the ancient Italian winemakers found that a local grape, the Montepulciano, made a truly regal noteworthy red wine and they have been making wine from that grape since then. This modern version of this wine is just a bit different from the one made in ancient times as the winemakers have added 15% Cabernet Sauvignon to the 85% Montepulciano to make the wine a bit in line with modern foods and wine preferences. Like most Italian red wines, the aroma is pronounced, very obvious and introduces ripe red fruits and spice. The flavor and finish reprise the aroma and last for a very long time. While this wine may not be familiar to the reader it most certainly is a wine that should be tried first for the learning experience and then for its quality.
Castelli del Grevepesa Clemente VII Chianti Classico ($17). Chianti is probably among the most recognized names in the world of wine. It is the wine that captivated the latter part of the previous century and was famous for its distinctively shaped, straw basketed bottles, called a fiasco, which often wound up as candle holders after the wine was consumed. The addition title "Classico" to the name of this wine, indicates that the wine was made with grapes from selected older vines that were grown in specific sections of the Chianti grape growing district that is renowned for producing the finest grapes.The color of this wine is a dark ruby red and offers an aroma that alternates between, red berries, cherries. violets with suggestions of tobacco, leather and cedar. The flavor reprises the aroma and then to the finish where it merges with mild spice and dark summer fruit. This wine will prove without any doubt why Chianti wine is often called "the gift from Italy."