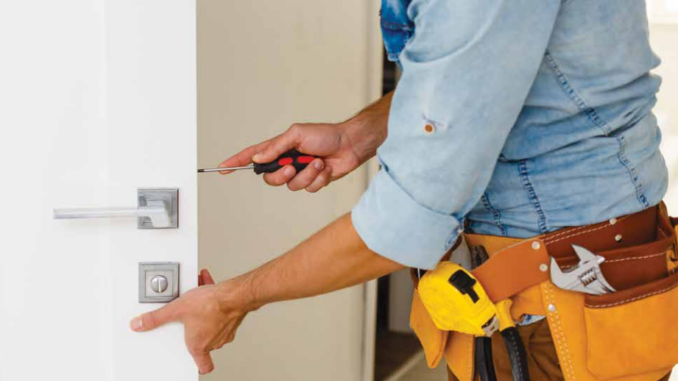 Within the home, you and your family rely on many components to maintain your safety. This spring make time to inspect these important systems to ensure they are working efficiently. It can be easy to overlook household items that aren't always used, so be sure to analyze this sometimes-lifesaving equipment.
SMOKE DETECTORS
According to the United States Fire Administration, you should replace your smoke alarms every ten years. It's easy to find the date it was manufactured by looking on the back of the detector. Ensure they are installed in every bedroom, outside each sleeping area and on every level of the home. You should also test the alarms at least once a month by engaging an easily identifiable button and change the batteries at least annually. If you are due for an upgrade, consider investing in smart detectors that alert synced alarms throughout the home at the first sign of smoke.
FIRE EXTINGUISHER
Another important safety device to keep in optimal condition is a fire extinguisher. The National Fire Protection Association suggests making them clearly visible and easily accessible in the home. You should also periodically investigate the pressure gauge near its lever. Upon further inspection, analyze it for obvious signs of damage or wear. Most quality extinguishers are rated for five to 15 years of use but can vary by manufacturer, so regular inspections are important.
LOCKS
If the locks on your doors are degrading in integrity, you may be at risk of losing your valuables and risking the safety of your family. Go throughout your home and test each lock on every exterior door. If they are difficult to operate or the door can be budged open while they are engaged, a replacement is necessary. Hire the help of a local locksmith to rekey your home with high-quality locks and deadbolts. To add a modern touch of innovation to the simple lock, ask about options that are operated by key fob or smartphone applications.
HOME SECURITY SYSTEM
One of the most effective measures you can take toward your property's defense is investing in a home security system. Many companies offer 24/7 emergency contact and will alert you and the authorities when their alarms deem a threat is imminent. It offers great peace of mind whether you're home or way.