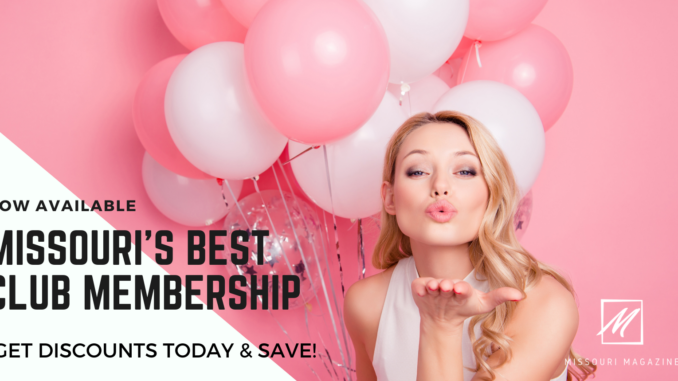 Membership has it's benefits
With an Missouri's Best Keychain Membership, you will gain access to savings, deals and events at all of our participating Restaurants, Boutiques, Events, Fitness, Spas and so much more! Missouri Magazine has partnered with multiple businesses throughout the state to bring you the best deals, year-round. Save between 10-20% everyday.
Find out how to join and more information here.