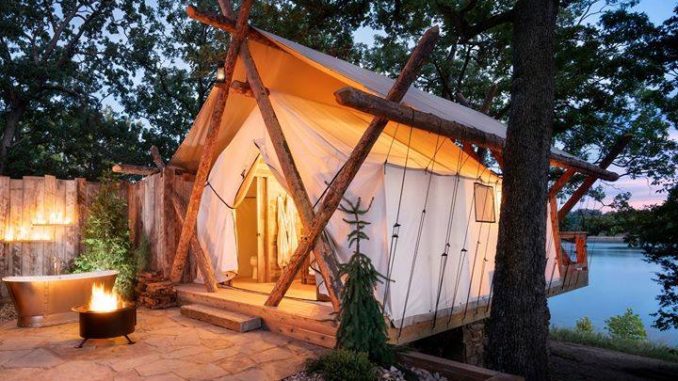 S'mores, campfires and star gazing will be among the signature amenities featured at the newest nature-based accommodations opening in May 2019 to the award-winning Big Cedar Lodge, America's premier wilderness resort.
Located adjacent to the Bass Pro Shops Long Creek Marina on the shores of sparkling Table Rock Lake in Missouri's Ozark mountains, Camp Long Creek, the all-new 64-unit campground will feature one-of-a-kind lodging options ranging from shepherd's huts, luxury glamping tents, couples and family cottages.
Outfitted with contemporary rustic décor, the luxury camping accommodations will offer simple, relaxing and inviting spaces that allow friends and families of all ages to unwind while enjoying all the modern comforts of home.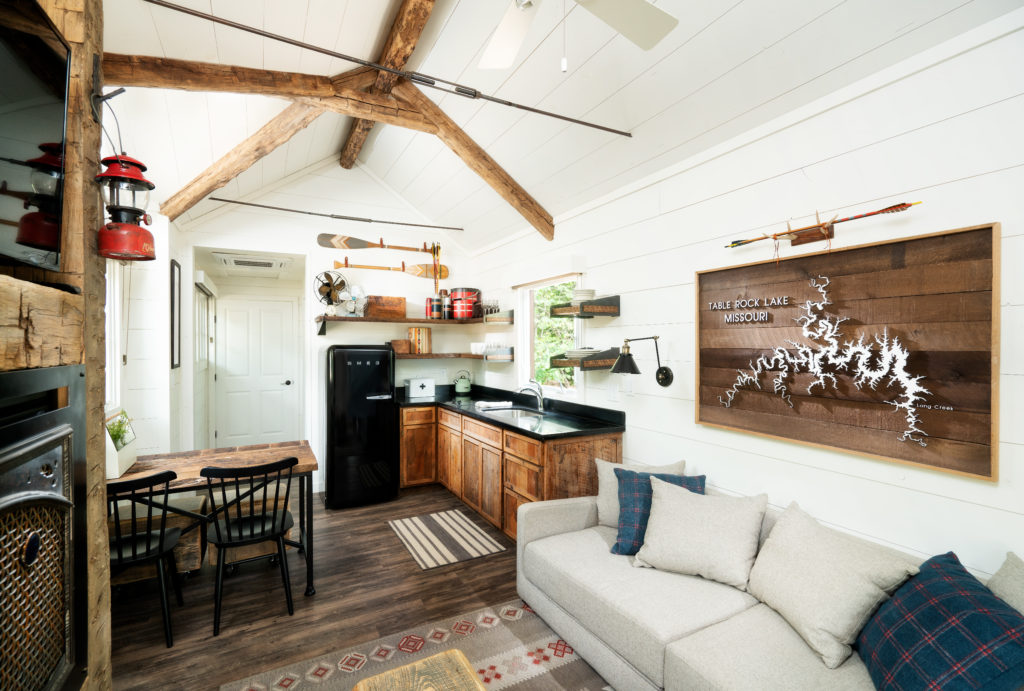 "Our goal is to create a special place that invites everyone to disconnect from life's stresses and connect with each other and the outdoors," said noted conservationist and Bass Pro Shops and Big Cedar Lodge founder Johnny Morris. "Countless families will create lifelong memories here around the warmth of a campfire and the stillness of the lake in the morning."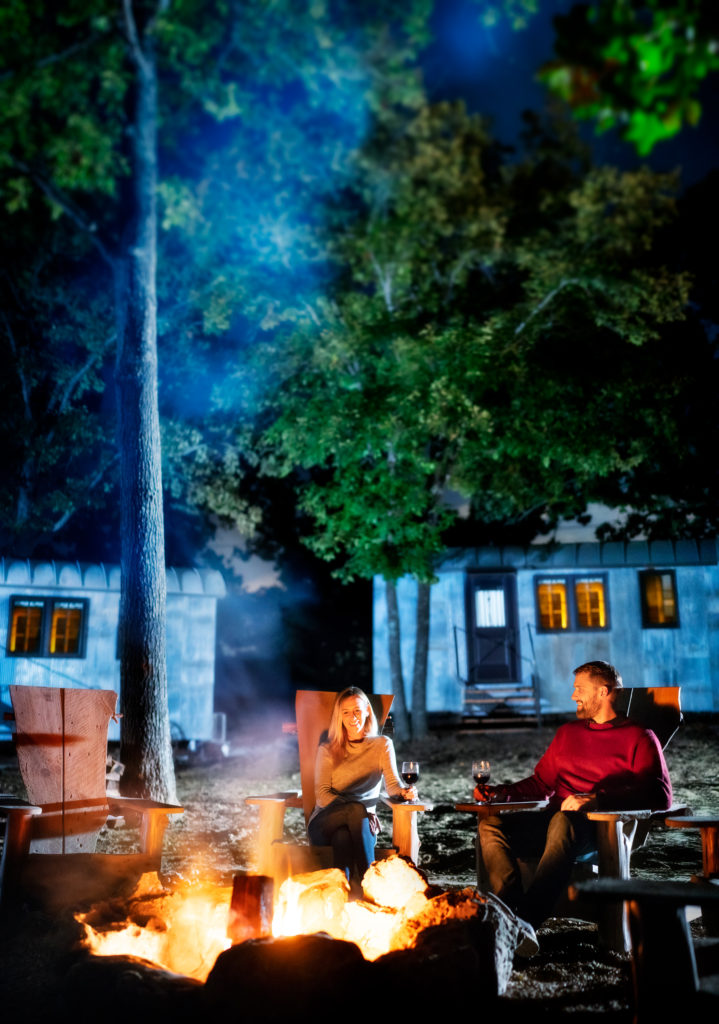 Camp Long Creek will offer the signature creativity and attention-to-detail Johnny Morris is known for, with a variety of on-site amenities including an outdoor pool, beach access, boat rental at the existing full-service Long Creek Marina, fishing and hiking, and other special touches including s'mores kits for guests upon arrival. The campground adds an entirely new dimension to Big Cedar Lodge, which has been named "Number One Resort in the Midwest" by the readers of Travel + Leisure for three consecutive years.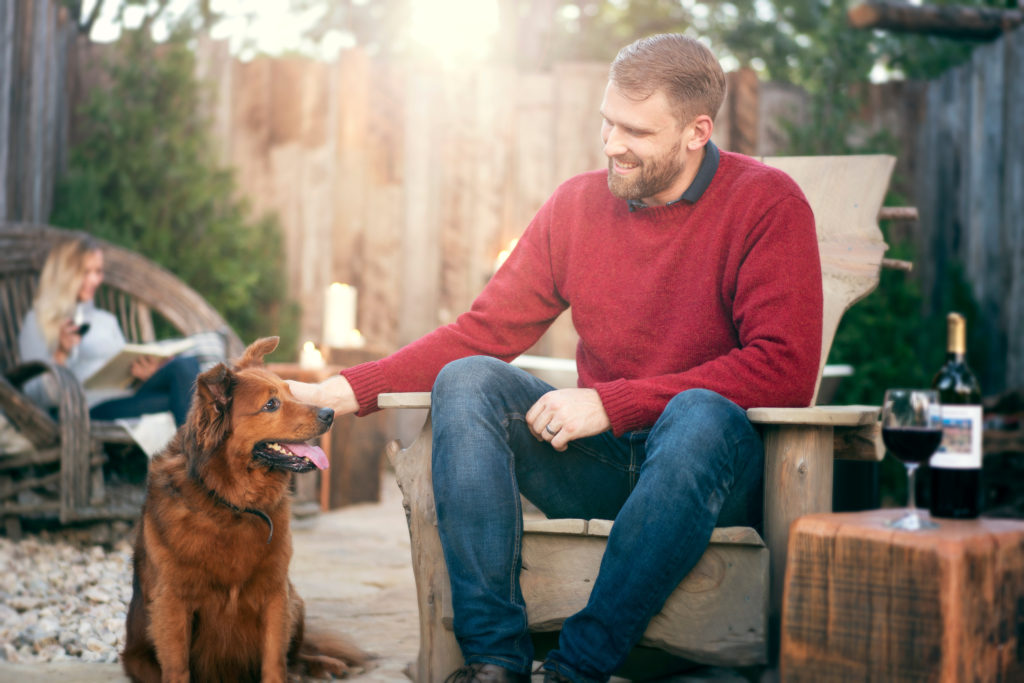 The award-winning wilderness resort is also home to an array of amenities and experiences that help connect guests to the outdoors. Other recent additions include the 50,000-square foot Fun Mountain family entertainment center and a number of world-class golf courses designed by the biggest icons in the sport.
Camp Long Creek accommodations are set to open in May of 2019. Guests can book reservations now by calling 1-800-225-6343.