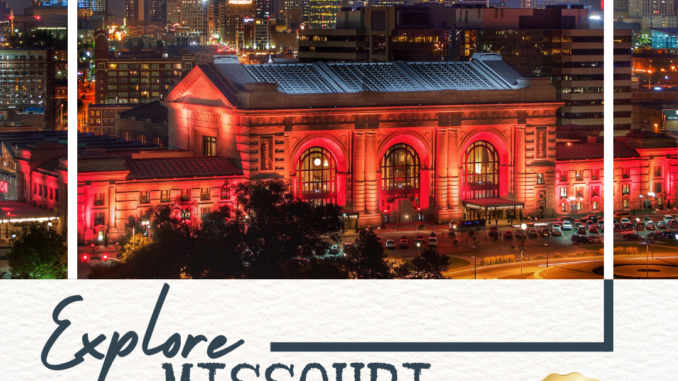 Here are some things you can do:
1️⃣ Visit the Nelson-Atkins Museum of Art: Explore one of the most prestigious art museums in the country. From ancient artifacts to contemporary masterpieces, the Nelson-Atkins offers a wide range of artistic experiences.
2️⃣ Enjoy BBQ and Local Cuisine: Kansas City is famous for its mouthwatering BBQ. Indulge in delicious ribs, burnt ends, and other BBQ specialties at renowned restaurants like Arthur Bryant's or Joe's Kansas City Bar-B-Que.
3️⃣ Shop at the Country Club Plaza: Take a stroll through the beautiful Spanish-inspired architecture of the Country Club Plaza. Enjoy shopping at upscale boutiques, dine at unique restaurants, and admire the fountains and statues.
4️⃣ Visit Union Station: Explore the historic Union Station, a stunning architectural gem. Discover science exhibits at Science City, catch a show at the planetarium, or simply admire the grandeur of the building.
5️⃣ Catch a Sporting Event: Kansas City is home to passionate sports fans. If there's a game happening, consider attending a Kansas City Chiefs football game at Arrowhead Stadium or a Kansas City Royals baseball game at Kauffman Stadium.
6️⃣ Explore the Power and Light District: Experience the vibrant nightlife of the Power and Light District. Enjoy live music, dance the night away at clubs, or relax at rooftop bars offering stunning views of the city.
Have a fantastic weekend exploring Kansas City!