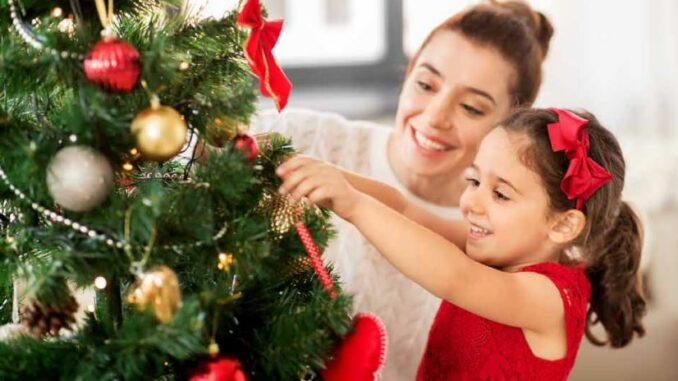 Ever wonder why we decorate fir trees or hang mistletoe during the Christmas season?
Households, regions and families have a variety of traditions to celebrate Christmas, ranging from ugly sweaters to drinking eggnog to a Christmas goose, while others, like decorating an evergreen tree, are common across the world. We talk about the history of these common, and a few less common, traditions.
EVERGREEN TREES
Before Christianity, people used branches from pine trees to decorate their homes during winter as a reminder that plants would return in abundance during the spring. As Christianity grew, people incorporated the tradition of evergreen trees into their celebrations, particularly in Germany, decorating trees with apples. The tradition increased in popularity when Queen Victoria decorated a tree in honor of her German husband.
CHRISTMAS COLORS
Red and green don't have an official origin story, but historians believe green may come from the evergreen tree tradition, and the red is from holly berries, which also have a religious implication; the berries have been associated with the blood of Jesus Christ.
MILK AND COOKIES
Leaving a sweet treat for Santa dates back to ancient Norse mythology. Legend has it that the Norse god Odin had an eight-legged horse, Sleipnir. Children left treats for Sleipnir with the hope that Odin would give them gifts in return. It returned to popularity in the United States during the Great Depression as a way to teach children to be grateful for gifts.
ADVENT CALENDARS
These calendars help you count down the days until Christmas. You can buy them at the grocery store — typically these come with little chocolates or other candies inside — or get a reusable one at a craft or Christmas store. These could include candy, reading the Christmas story or something else. Advent itself is a religious advent that has been celebrated since the fourth century; it starts on the Sunday closest to Nov. 30 and is a period of preparation for Christmas.
MISTLETOE
This plant, which is actually a parasite, has long been associated with fertility; according to the Celtic Druids, it blossomed in the coldest times of winter. How the jump from fertility to kissing is unknown, though the tradition grew in popularity with English servants in the 1700s and spread upward.