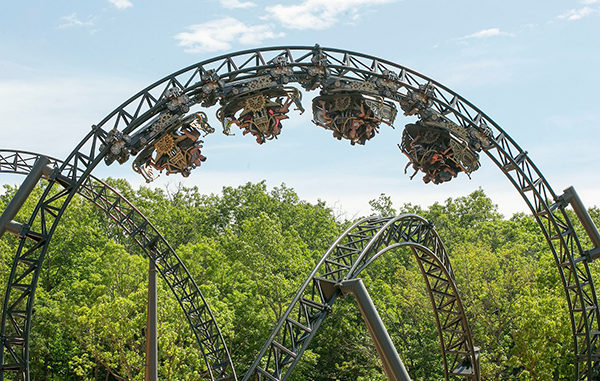 The Branson Theme Park Comes In Even Stronger in America
The world's largest travel site, and one of the most credible travel review organizations ever, TripAdvisor, is declaring Silver Dollar City among the Top 25 Amusements Parks in the World, with the Branson, Missouri 1880s-style theme park coming in at #16.  The rankings are based on reviews by actual park goers in the last 12 months – adding to the credibility of real people weighing in on the quality of a property.
Park officials take a step further in pointing out that in all of America, Silver Dollar City ranks even higher at #11, and if the obvious, behemoth destinations of California and Florida are taken out of consideration, Silver Dollar City is the #1 'gated amusement park' in the rest of the country.
            "Being among the best in the world is one grand honor," said Brad Thomas, President ofSilver Dollar City Attractions. "However, drilling down and really looking at the list, Silver Dollar Cityis the #1 'gated amusement park' in the United States outside of California and Florida – that is a WOW."  A shopping/entertainment area in Tennessee ranks high on the list, but it is not a "gated" amusement park.
               "In this industry, there are many world-class parks with rides and amusements," said Thomas. "To be ranked so high, based on TripAdvisor reviews by visitors, is frankly, a stunning honor, granted to us by no other than our guests. It's humbling," said Thomas.
            The accolades for Silver Dollar City are strong and include the most recent honor of USA Today's #1 Best Theme Park Holiday Event.  Silver Dollar City is also among a short list of parks worldwide to be granted The Applause Award for Excellence in Theming.
Worldwide link:
https://www.tripadvisor.com/TravelersChoice-Attractions-cAmusementParks-g1
USA Link:
https://www.tripadvisor.com/TravelersChoice-Attractions-cAmusementParks-g191