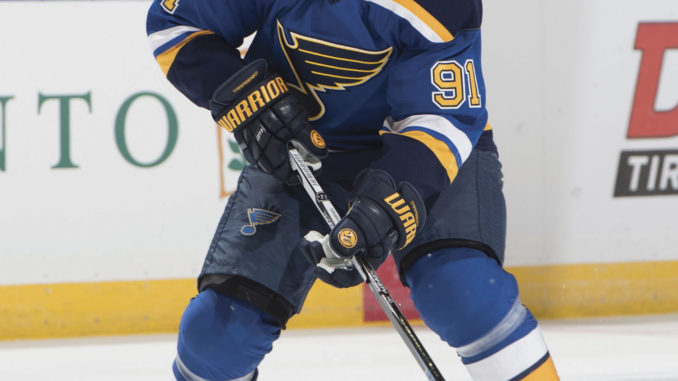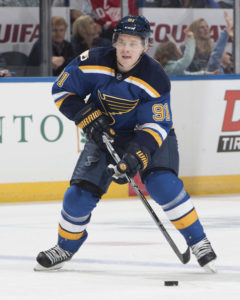 By. Aaron J. Bass
All eyes are on Mike Yeo this season as in his 32 games coached last season he went 22-8-2 and led the Blues to the second round of the conference playoffs. A Lot of fans were not happy about the dismissal of long time leading man Ken Hitchcock, but Yeo turned those jeers into cheers.
However, this season is a new one as this will be Yeo's first training camp as The Blues skipper. Along with Yeo the Blues have completely overhauled their coaching staff as at the end of last season GM Doug Armstrong made the call to bring in Craig Berube, Steve Ott, Darryl Sydor, David Alexander, Daniel Tkaczuk, and Barret Jackman in an effort to revamp the club behind the bench. Along with massive coaching changes St. Louis also made noise at the NHL Draft.
The racket came to form as on draft night The Blues traded away pricey defensive center Jori Lehtera to Philly for the young dynamic Brayden Schenn. Followed but the parting with loveable tough guy Ryan Reaves in order to grab Russian prospect Klim Kostin in the first round.
The addition of Kostin seems to be in hope of him being the replacement for winger David Perron. Perron was lost to the Vegas Golden Knights in the expansion draft, Perron appeared in all 82 games where he tallied 46 points (18 goals, 28 assists). Kostin however is only 18 and has never played for a team outside of Russia, so expect 25-year-old Beau Bennett to make the transition.
The Blues picked up Bennett in free agency as his former team the New Jersey Devils did not make him a qualifying offer. Bennett appeared in 65 games where he was only able to produce 19 points (8 goals, 11 assists), however expect his production to go up as he joins a Blues attack with much playmaking ability.
Leading the attack is alternate captain and All-Star Vladimir Tarasenko. Tarasenko has been the main catalyst of the St. Louis attack as for the past three years he has led The Blues in points (goals + assists). The 25-year-old Russian winger is looking to make his 4th straight All-Star appearance and also hopes to be able to finally hold the much elusive Stanley Cup. Along with Tarasenko are fellow attackers Jaden Schwartz and Alexander Steen. Steen is one of the
four 33-year old's on the roster but he been with The Blues for over 8 years now making him the most experienced player on this Blues roster.
One of the biggest question marks going into this season is without a doubt goalkeeper Jake Allen. In his first season as the No.1 it seems the pressure got to him as when it came down to it he had to be bench so he could collect his composure. Allen however came full circle though as when the playoffs came around Allen was ready go as he looked like a new man as he only gave up 1.96 goals throughout the playoffs he also boasted a .935 save percentage. However, his season Allen is going to have to go without star defender Kevin Shattenkirk who was traded last year. But if Jake the Snake can play the way he did in April the loss of Shattenkirk may not be as big as expected.
Along with the question of Allen fans want to find out whether or not 30+ year old's Stastny, Alexander Steen, Vladimir Sobotka, Kyle Brodziak, Chris Thorburn, Jay Bouwmeester, Carl Gunnarsson can give Father Time a stiff-arm or will The Blues have to dig into the minors and scoop up Kostin, Jordan Kyrou, Tage Thompson, or Jordan Schmaltz to pick up the slack.
The Blues have shown throughout the years they can compete with and against the best the Central conference has to offer. With Nashville showing that any team can make the Cup it gives St. Louis hope that one day and maybe this season we can have a parade of our own.