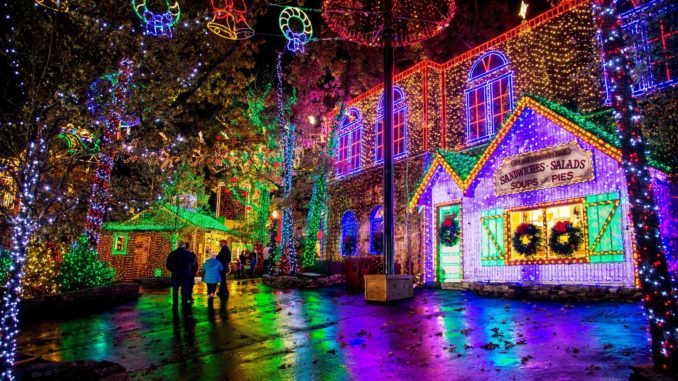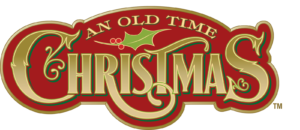 Silver Dollar City's An Old Time Christmas is bigger and brighter than ever this year, presenting the NEW Christmas In Midtown Light Spectacular. Christmas In Midtown presents a towering new experience with new light displays soaring 9 stories high, adding 1.5 million more lights and bringing the park's total to 6.5 million lights. The festival also features an evening light parade, two Broadway-style original musical productions, a 5-Story Special Effects Christmas Tree with a sound and light show and holiday dining, November 4 – December 30.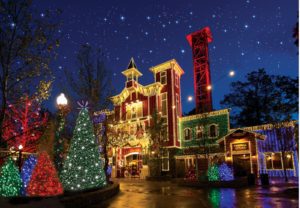 The largest single lighting expansion in the past 2 decades of the festival, Christmas In Midtown takes holiday lighting to a new level, filling over an acre — 70,000 square feet — with 145 miles of LED lights. Huge light tunnels and wreath portals lead into the area, which includes flying angels, running reindeer, moving trains, a tree 90 feet high, musical trees with moving lights, dozens of stars and snowflakes, and a giant turning globe, all created at Silver Dollar City.
The light experience begins on the Square with the 5-Story Special Effects Christmas Tree, a massive tree with over 350,000 colorful LED lights. Beginning at dusk each evening, the tree blazes to the movements of Christmas songs, with up to 100 light changes per second, while lights around the Square flash along.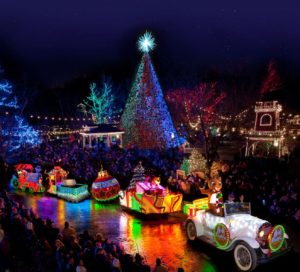 A parade of lights, Rudolph's Holly Jolly™ Christmas Light Parade, winds through the streets of the City twice each evening. As Grand Marshal, Rudolph leads the evening parade of nine musical, lighted floats, illuminated with 200,000 LED lights. The parade is accompanied by 45 colorful costumed characters, including Bumble the Abominable Snow Monster, 14-foot moose characters, 12-foot tall elves, 10-foot candy canes, penguins, elves and marching wooden soldiers.
The festival also features two original musical productions, A Dickens' Christmas Carol and It's a Wonderful Life. A Dickens' Christmas Carol is an adaptation of the famous Dickens classic, with revolving sets, flying spirits, pyrotechnic special effects and a cast of 15, accompanied by a live band. It's a Wonderful Life presents a musical interpretation of the classic film, with unique special effects and a cast of 14 singers/actors.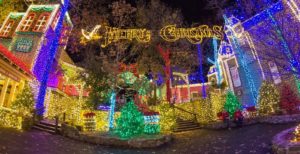 Popular festival features include shows such as Tinker Junior's Toy Shop, with a 12-foot talking Christmas tree; a dramatic musical Living Nativity; strolling carolers; and holiday foods from a prime rib buffet to fresh-made fruitcakes, ginger cookies and hot wassail. Fine craftsmanship is also showcased, as the park's 100 demonstrating craftsmen create one-of-a-kind handmade holiday items.
Since its debut more than two decades ago, Silver Dollar City's An Old Time Christmas has become one of the country's most recognized events for spectacular lighting and entertainment, and has been profiled as one of the top holiday celebrations by USA Today, CNN Travel, The Travel Channel and Good Morning America.
During An Old Time Christmas, Silver Dollar City is open Thursdays – Sundays November 4 – December 23, plus Wednesdays Nov. 22 and Dec. 20; closed Christmas Eve and Christmas Day, and open daily December 26-30. Hours are 1 to 9 p.m. most days, with extended hours on Saturdays and Thanksgiving weekend.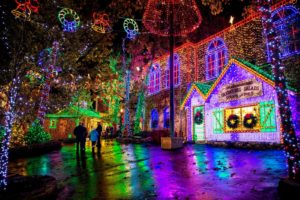 Silver Dollar City is also open New Year's Eve and New Year's Day this year, for a new event, a "New Year's Celebration." The 6.5 million holiday lights are still on and special entertainment is:
A dance party with Members Only, a tribute band performing the hits of the '80s
Christian Rock with the Dove Award-winning band Disciple
The group AYO, seen on America's Got Talent
World-renowned juggler, artist and comedian Albert Lucas
Hours are 11 am to 7 pm December 31, and noon to 8 pm on Jan. 1, 2018.
Information: 800-831-4FUN(386) or www.silverdollarcity.com