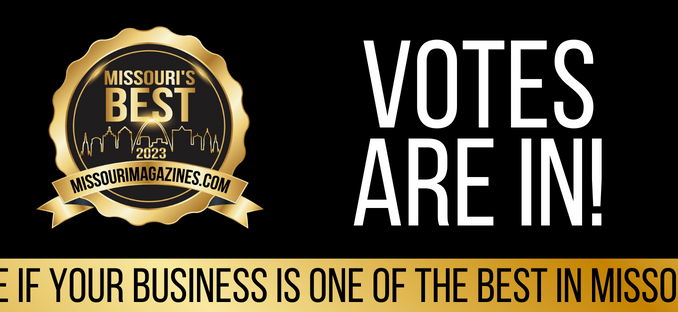 At Missouri Magazine we celebrate why we love Missouri. Missouri Magazine holds their annual Best of competition every year to promote Missouri and the businesses throughout the state. They thrive to build and serve the community through the Best of Missouri. For the seventh year in a row, Missouri's Best competition presented by Missouri Magazine gave folks an opportunity to vote for their favorites in more than 400 categories — from the best things to do in Missouri, to the state's favorite cuisine and cocktails.
This year, online voting participation grew by 85 percent over last year's competition. "We're thrilled that the state has really taken to the competition," said Cheri Cranford, Missouri Magazine, CEO and Founder. "We have more winners than ever, as voted by more people than ever. We're excited to highlight the community's favorite businesses and share them with locals and visitors alike." 
Missouri Magazine is continuing to celebrate the winners of its biggest reader's choice contest ever with their annual Red-Carpet Event. The Best of Missouri 2023: Red Carpet Event is set for Thursday, April 27th at the Lake of the Ozarks where each of the 400 winners, who were voted on by our readers through over 395,650 votes, will receive their award to honor their accomplishment.
With so many great things to do and places to visit in Missouri, it can be hard to decide where to go for a fun outing. That's why our Missouri's Best winners list is your go-to reference when you want to experience the best the state has to offer — voted for you, by those who know the state's best. The list offers insight into the perfect restaurant for a special occasion, the best pet-sitting service, best golf course and much more! Check out our winners of Missouri's Best 2023 here.