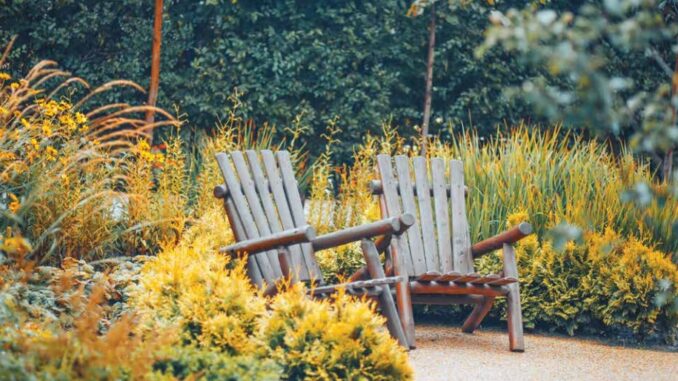 Colorful flowers aren't found only in the summer. So many perennials, ground covers and annuals reach
their peak during the warmer months, leading most amateur gardeners to assume that fall can't match their beauty. But a number of plants put on their own breathtaking show of color every autumn. You just
need to know which flourish later in the year — and whether your climate will support them.
FALL FLOWERS
Landscapes and gardens don't have to go dormant in the fall. Several kinds of flowers burst with life long after the beaches empty and swimming pools have closed: New York asters offer bursts of blue, white, pink and purple. Cosmos also remain in bloom from mid-summer into the fall, adding pops of red, pink, white, yellow and orange. Showy stonecrop will perennially turn from pink into a gorgeous crimson as autumn unfolds. Boltonia's daisy-like flowers boast pinks and whites that will perfectly border any fall garden.
SHRUBS AND TREES
Flowers aren't the only plants that put on a bright and exciting performance after summer memories fade. Lush, green oak-leaved hydrangea turn ruby red every autumn. The American yellowwood's fragrant white blooms will drop off as fall begins, but then the leaves transform into an amazing yellow color. The white fringe tree also boasts dazzling yellow foliage. Red pillar, a perfectly named form of Japanese barberry, will add a flourish of reddish-purple leaves to your late-season landscape. The amur maple's foliage transforms from green to orange in autumn's earliest months, while the leaves of a kousa dogwood turn a striking red.
CLIMATE CONSIDERATIONS
Several areas of the country are rightly famous for their fall colors, but that doesn't mean you can't turn your personal landscape into something special for the season. You just have to pay attention to specific temperature zones. Conditions in your area impact whether these flowers, shrubs and trees will do well. Talk to professional gardeners, experts at garden centers or personnel from local ag centers to find out more, since recommended temperature zones play such a huge role in whether these plants thrive. Choose with an eye on average high and low temperatures, and your fall garden will be enlivened for years to come.